If diving was already your thing, with E-Skuid it will be a show!
Weighing only 3.5 kg, the E-Skuid will climb aboard and guarantee fun for the whole family. With a power of 1000W and autonomy of up to 35 minutes, you will have the freedom to experience the immensity of a blue world.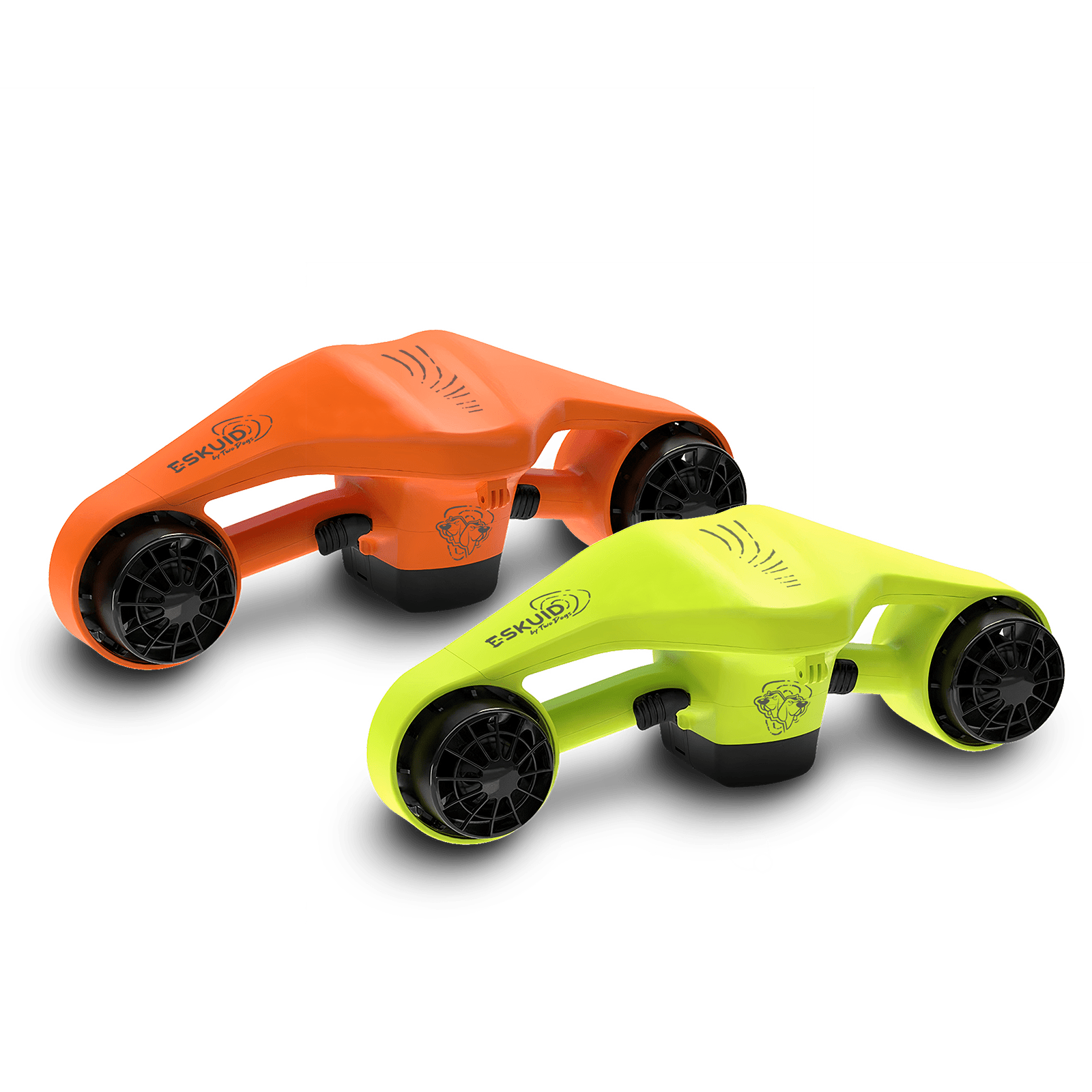 In the pool or on the high seas, adventure is guaranteed! Explore the aquatic world safely and with lots of adrenaline. The lithium battery makes the fun lighter, for an incredible dive of up to 30 meters deep.
Frequently Asked Questions
The E-Skuid was developed for water fun, and can be used in the pool or on the high seas.
TECHNICAL INFORMATION
Model: E-Squid Water Scooter
Motor: 2 x 500W
RPM: 350 rpm
Carcass: ABS
Water and Dust Protection: IP68? fully protected against dust and protected against continuous immersion in water.
Drums: Lithium – 24V 2Ah – Removable
Max Speed: Approximately 05 km/h
Maximum depth: 30 m
Brakes: Electronic
Charging time: 23 hours
Loader: 110v/220v
Autonomy: Up to 35 minutes in eco mode.
Weight: 3.5KG
Size: 52.7 x 21.3 x 17.3 cm
Two Dogs Warranty: 12 Months Against Manufacturing Defects *Except Battery
Battery Warranty: 3 months