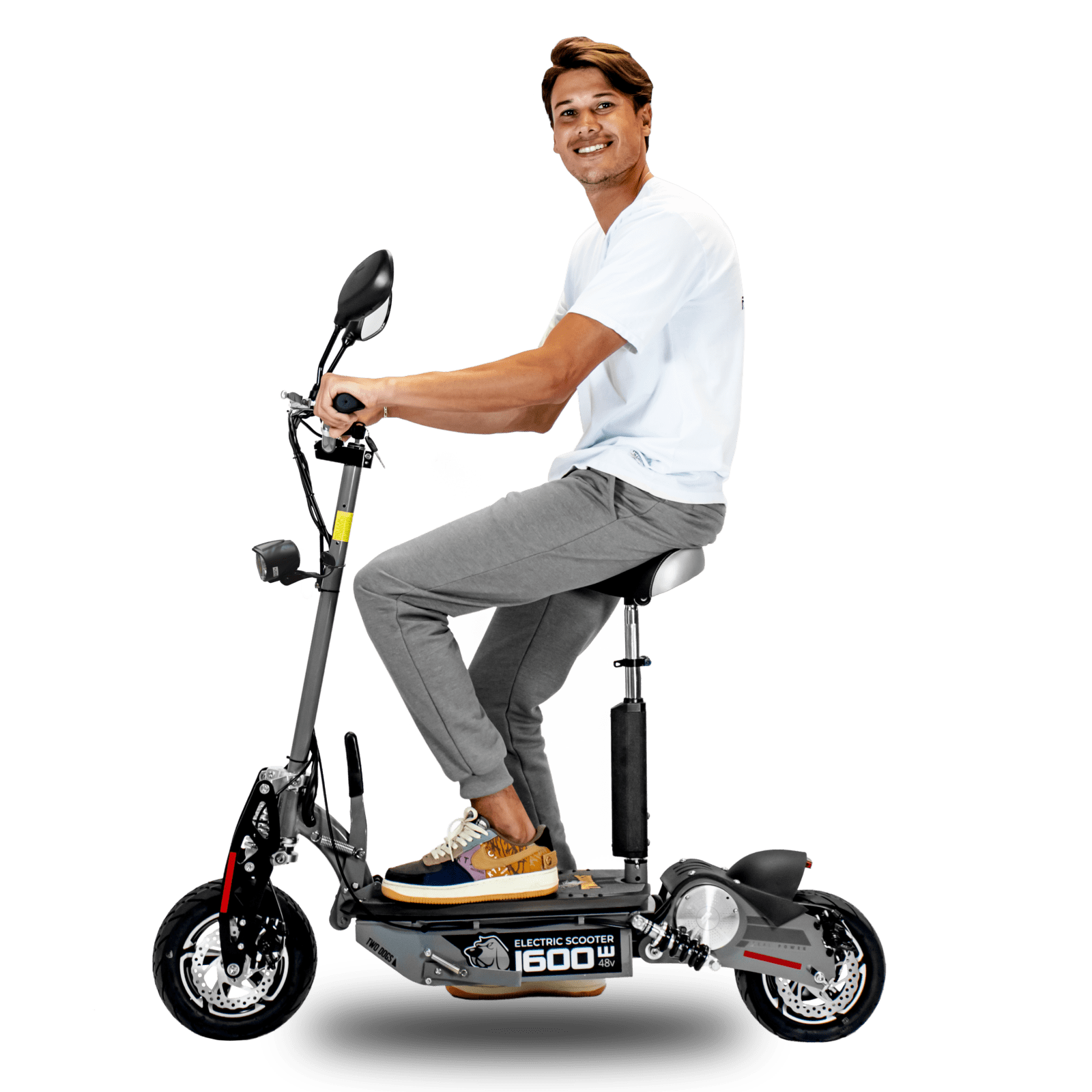 TWO DOGS ELECTRIC SCOOTERS. AN ADVENTURE WITH STYLE AND MOBILITY ON TWO WHEELS
Recreation and Mobility
The number of people joining the movement of electric scooters is increasing more and more, because on two wheels, it is possible to save time, fuel and maintenance. In addition to these benefits, scooters allow you to escape the big cities, opting for quieter routes, connecting with nature, and in moments of leisure and fun.
ride Conscious
Our scooters can be charged at any outlet, and you don't need to be a super pilot, turn the key and accelerate, the adventure begins. In the traditional Two Dogs line we have several powers, making locomotion agile and fun to cover long or short distances.
CTS brand tires offer greater durability, stability and softness when driving. Our scooters come equipped with a complete lighting system, bringing more safety during the ride, and accessories that make all the difference.
The saddle comfort seat has a wide seat, with soft padding and quality shock absorbers, providing greater comfort for leisure or long distances. Our traditional scooters have the best cost benefit in terms of comfort x autonomy.
All are foldable, allowing you to accompany you on all your adventures. And among all these advantages, sustainability gains space, because what hinders the ride are the polluting gas emitters in the atmosphere, released by cars.
He comes for Pack
Two Dogs is a reference in bringing more enjoyment to your days. For 15 years sniffing out new trends, creating experiences and promoting fun and sustainable mobility. We have authorized resellers and assistance throughout Brazil, so that your ride is complete. What are you waiting for to be part of the pack?
Discover new adventure. #vaidetwodogs