A linha Mini DROID da Two Dogs é especial, pois possui interatividade com o usuário, afinal uma geração que valoriza a tecnologia não pode ficar sem conectividade.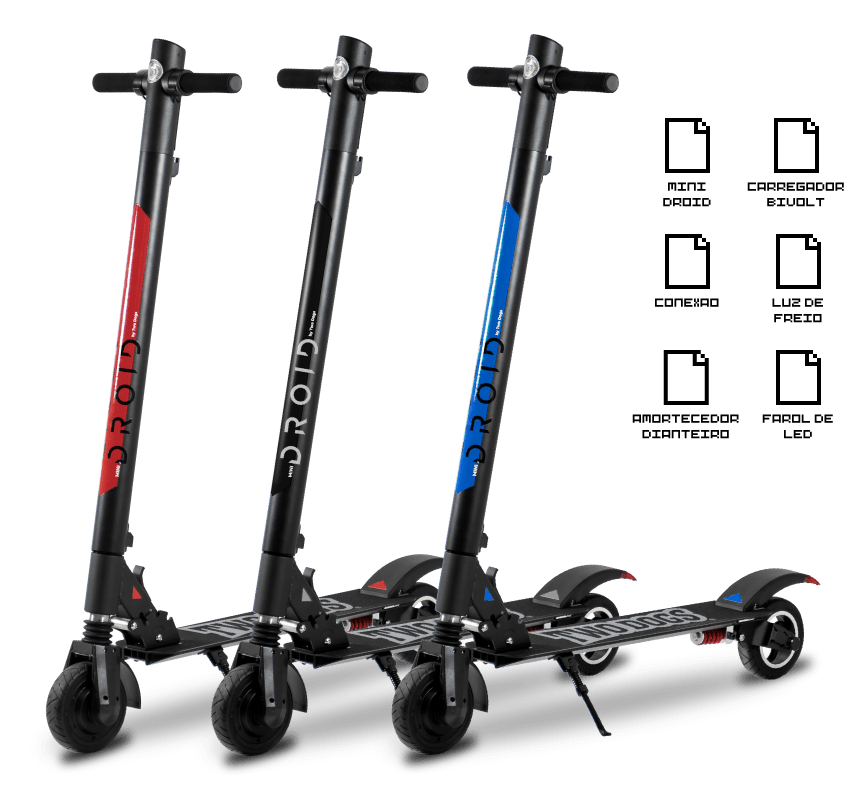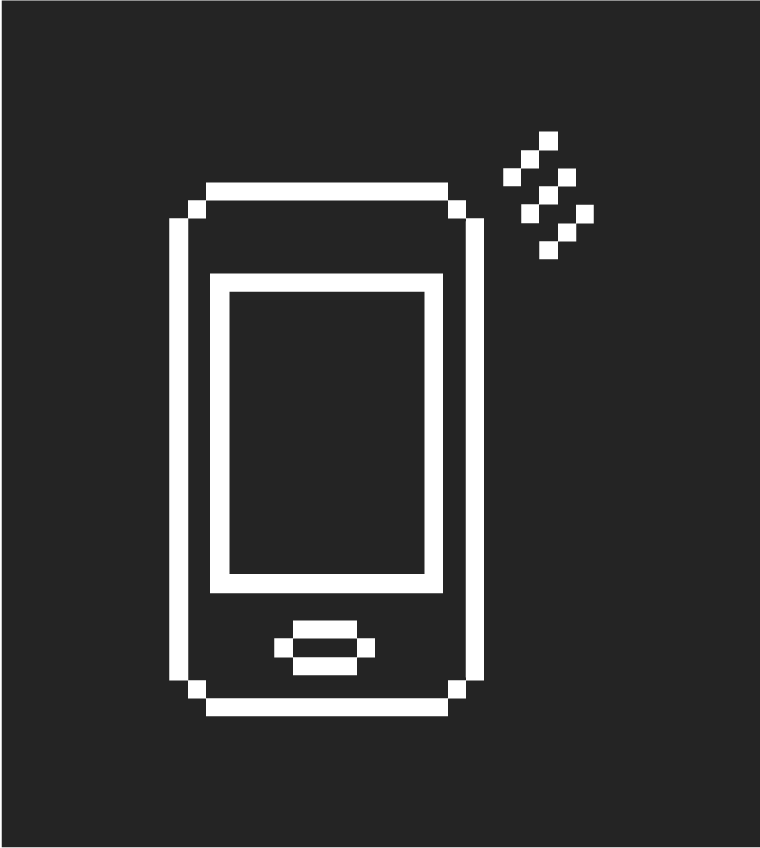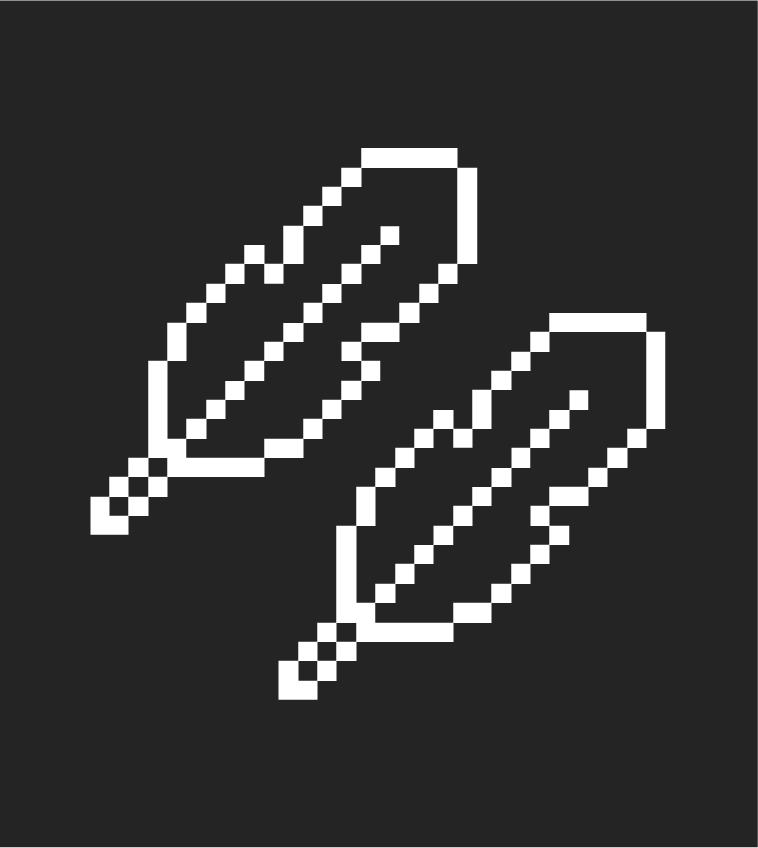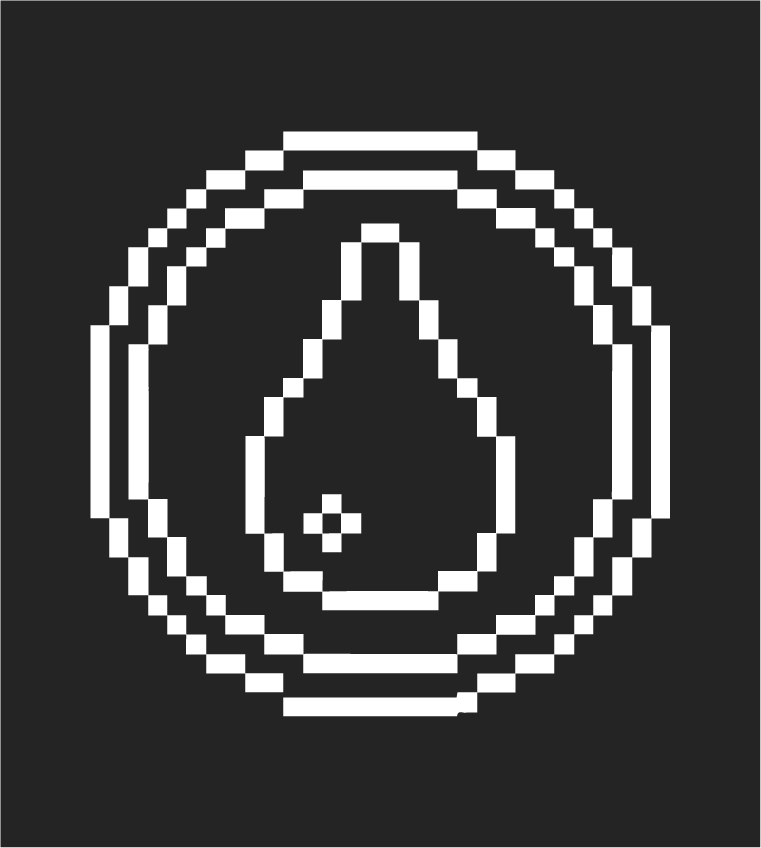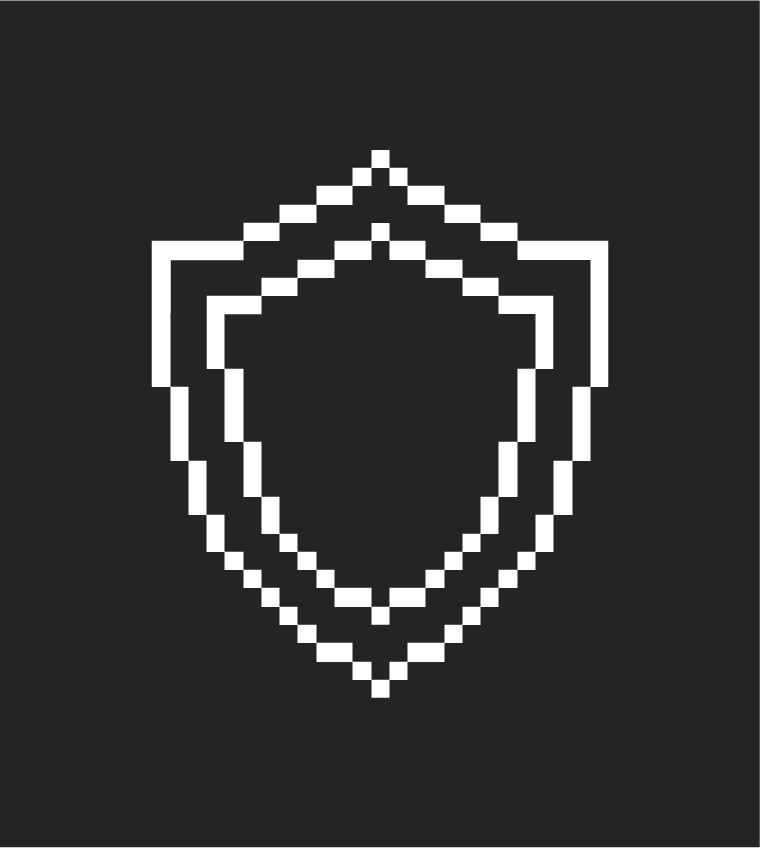 WARRANTY AND NATIONAL SUPPORT
O patinete Mini Droid da Two Dogs possui aplicativo com diversas funções, para te manter conectado o tempo todo. Com ele você consegue controlar o modo de aceleração inicial, faróis, modo de pilotagem, hodômetro, velocímetro, piloto automático e ainda desligar seu patinete. Mas os benefícios não param por aí, descubra todo o potencial do Mini Droid para você!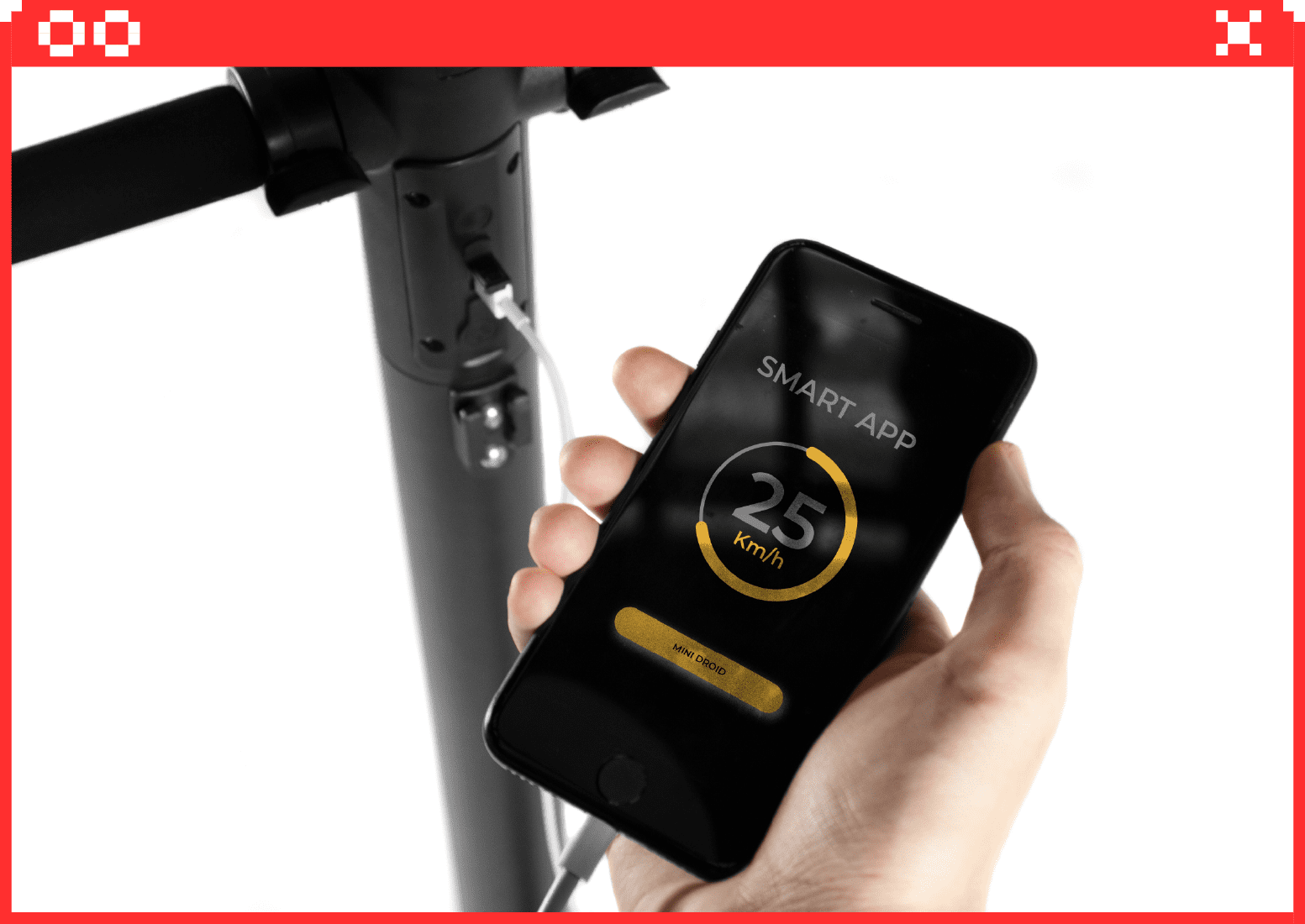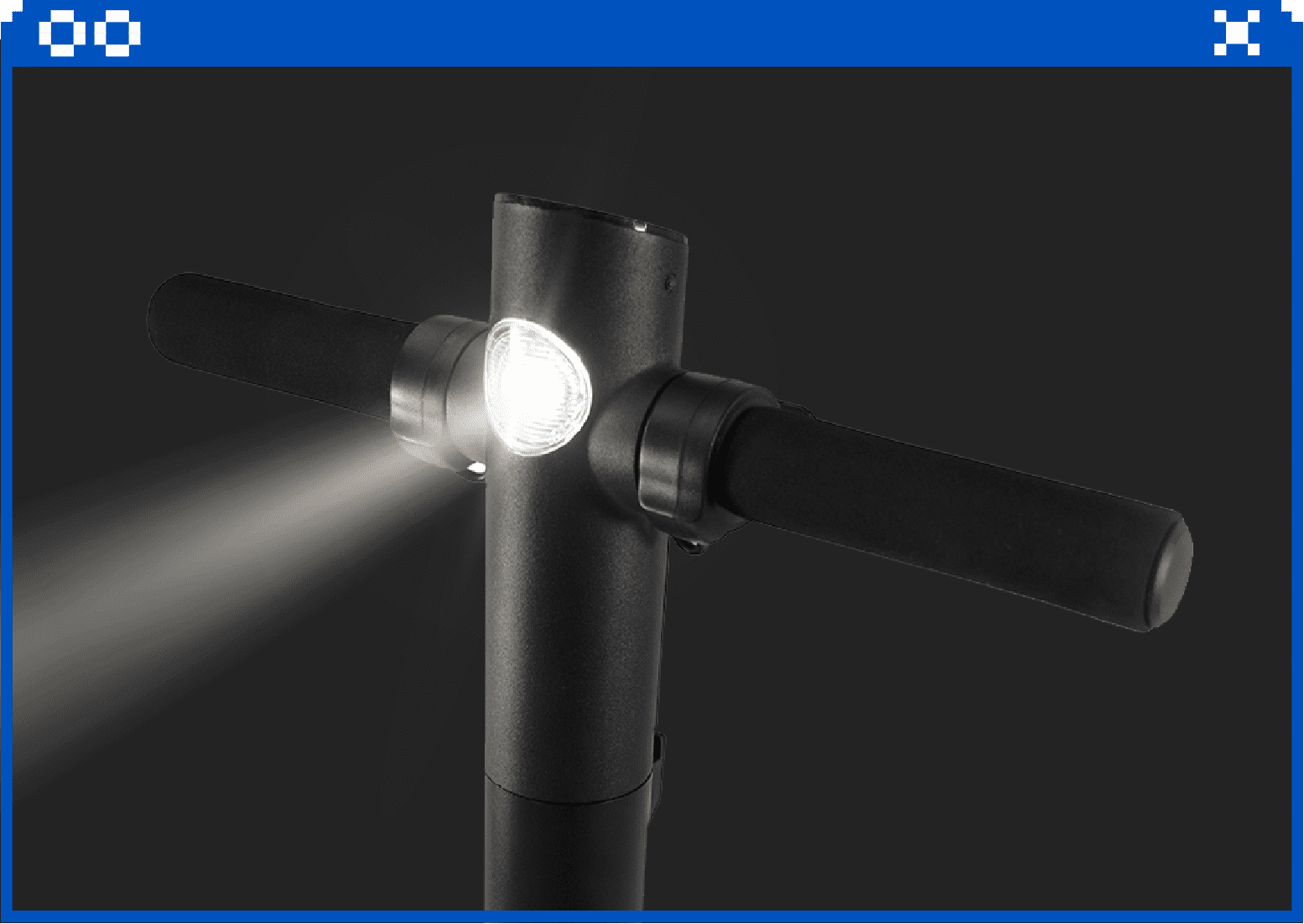 O patinete elétrico Mini Droid possui farol dianteiro e luz de freio traseiro em LED. Mais segurança a qualquer hora do dia!
Com o patinete Mini Droid da Two Dogs você fica tranquilo para ir para onde quiser. Leve e fácil de transportar, basta dobrar e levar no porta malas, elevador ou transporte público, quando não estiver usando. Liberdade e autonomia num transporte que acompanha sua necessidade.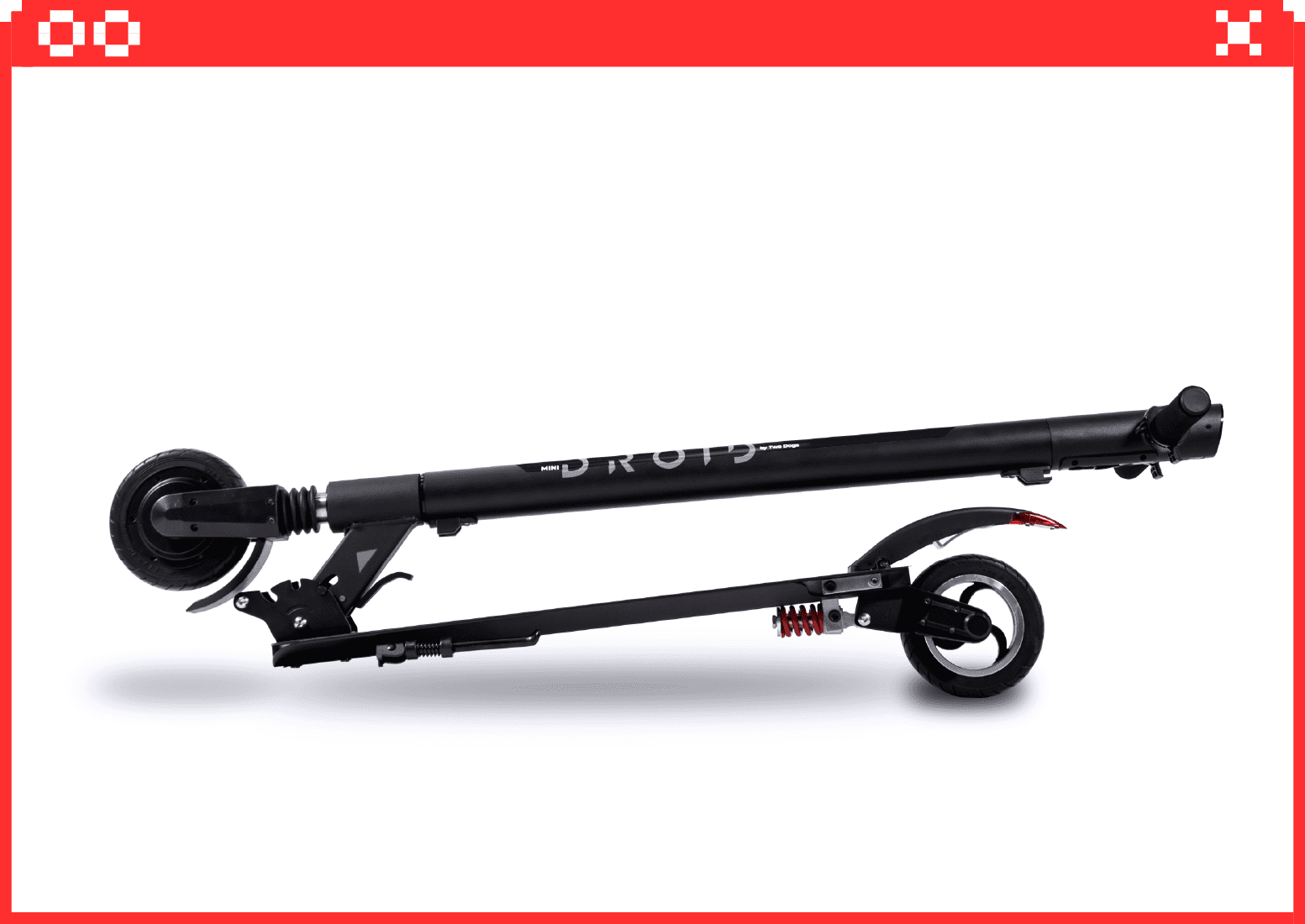 Modelo: Mini Droid – Preto: TD-FMDP200 – Vermelho: TD-FMDV200 – Azul: TD-FMDU200

Potência do motor: 250W 36V

Velocidade Máxima: Até 25km/h

Modos de Pilotagem: 1º: 12 km/h / 2º: 18 km/h / 3º: 25 km/h

Pneu: Maciço 6 Polegadas

Bateria: Lítio 36V 6.0 Ah

Chassi: Alumínio

Autonomia: Até 15km – Em condições ideais de uso.

Inclinação Máxima: Até 20°

Water Resistance: IPX4 - Protected against water spray from any direction

Recharge time: 5~6H

Shock Absorber: Yes

Deck: Nonstick Sandpaper

Função Carregador: Carregue seu celular com o patinete.

Bluetooth connection: Yes, with app – Android and IOS

Funções do Aplicativo: Trava de Segurança; Modo de aceleração inicial; Hodômetro; Alterar todos os controles (Farol, modo de pilotagem e desligar o patinete); Nível de Bateria; Piloto Automático; Velocímetro.

Lighting: LED Headlight and Rear Brake Light

Painel: LCD com velocidade e nível de bateria

Sistema de freio: Freio eletrônico dianteiro/ Freio mecânico traseiro

Sistema de Dobra: Sim com trava de segurança

Safety Certificate: UL/CE/ROHS/MSDS/UN38.3

Two Dogs Warranty: 12 Months Against Manufacturing Defects *Except Battery

Battery Warranty: 3 Months

Peso Líquido: 9.2kg

Gross Weight: 11.5 kg

Product Size: 100x37x111cm

Box size: 115x25x29cm

Capacidade Máxima: 120kg

Ideal conditions: Flat terrain, without vibrations, downwind, with a pilot weighing up to 65Kg, in economy mode and in summer.