DROID TWO DOGS ELECTRIC SCOOTER
Technology and Transport: the Droid electric scooter has arrived!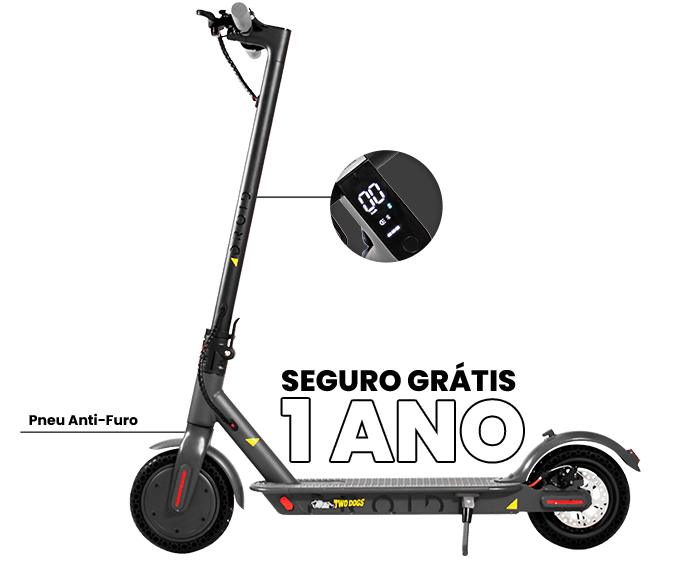 Digital LCD Display Connection via Bluetooth Battery Indicator Speed Indicator Energy Recovery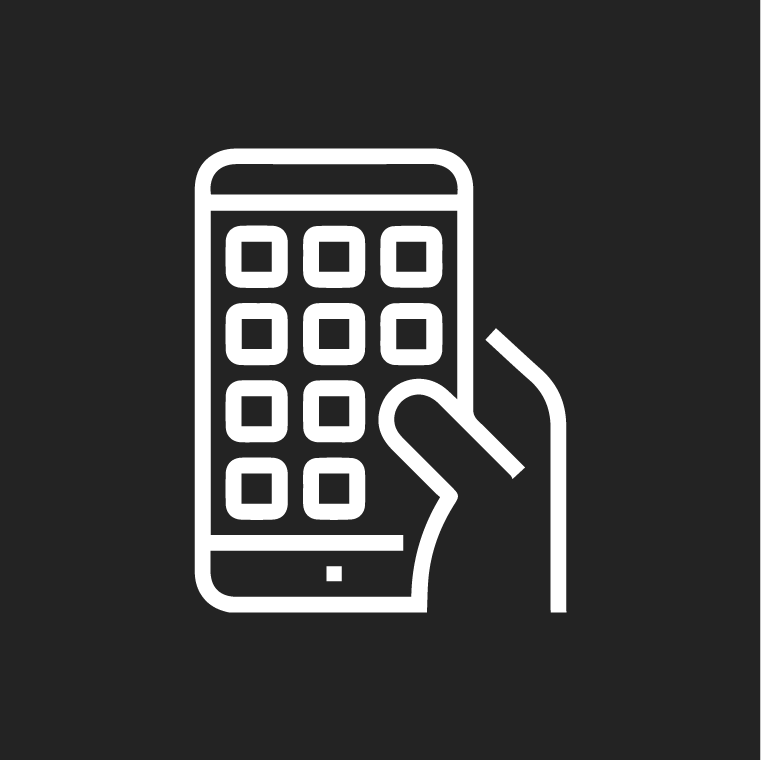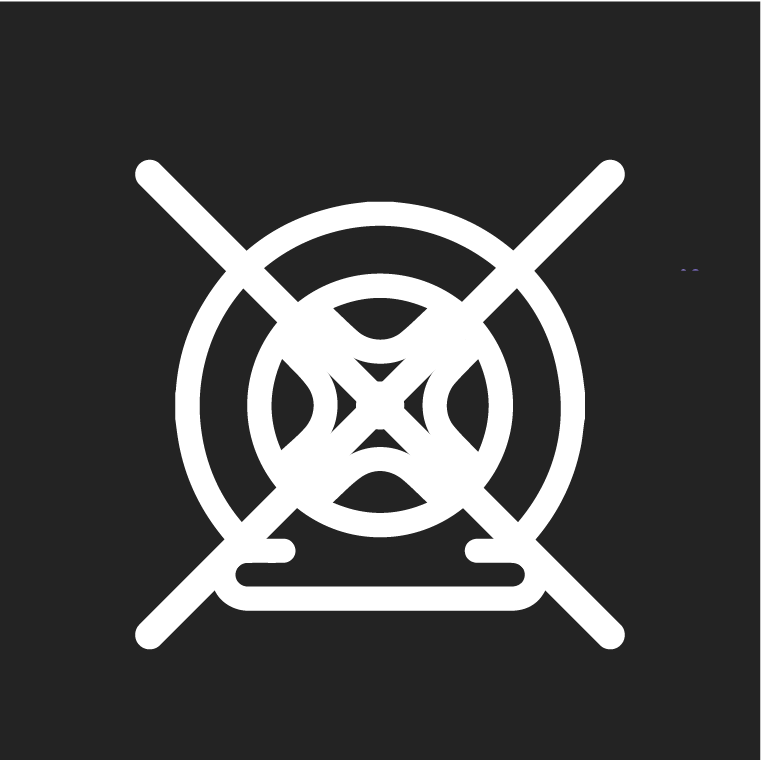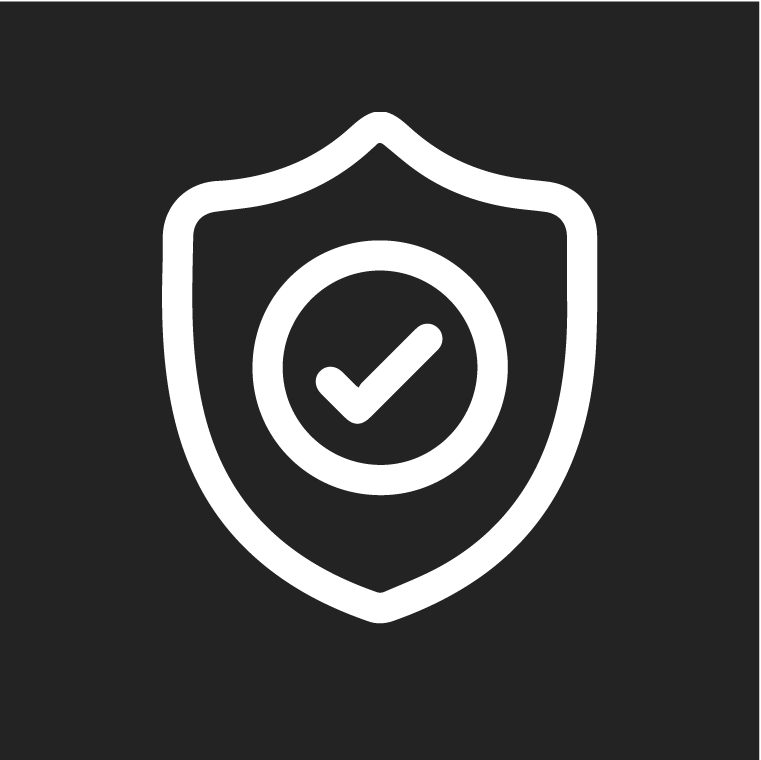 5 International Security Seals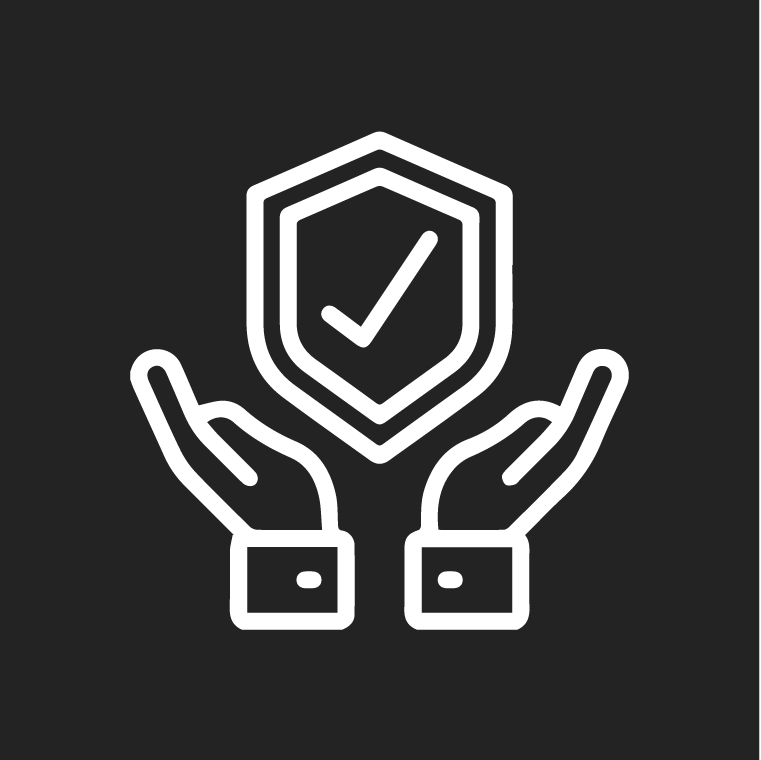 The Two Dogs Droid Electric Scooter is equipped with the modern KERS energy recovery system, the same technology used in Formula 1 cars.
Which means your scooter is able to recharge its battery from braking!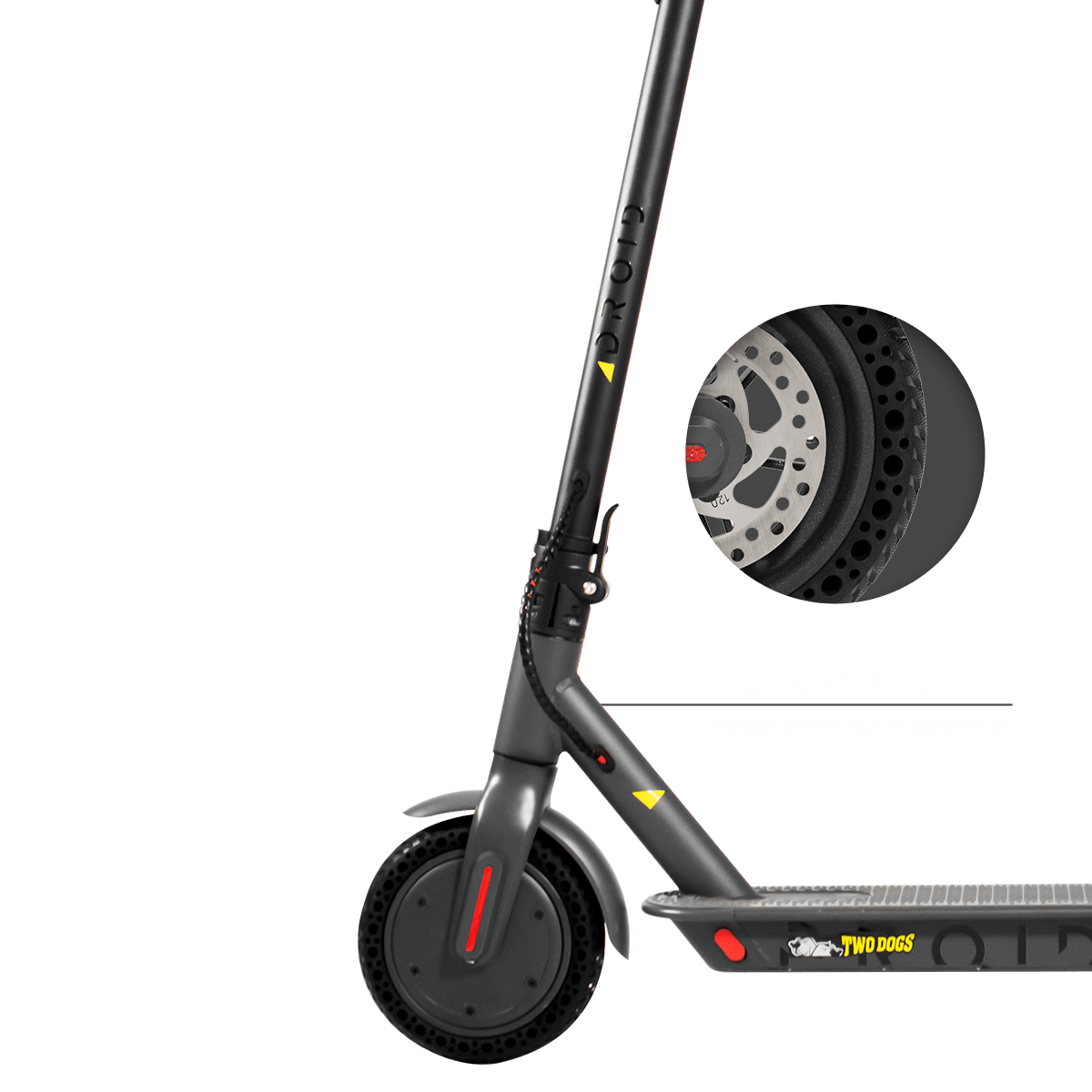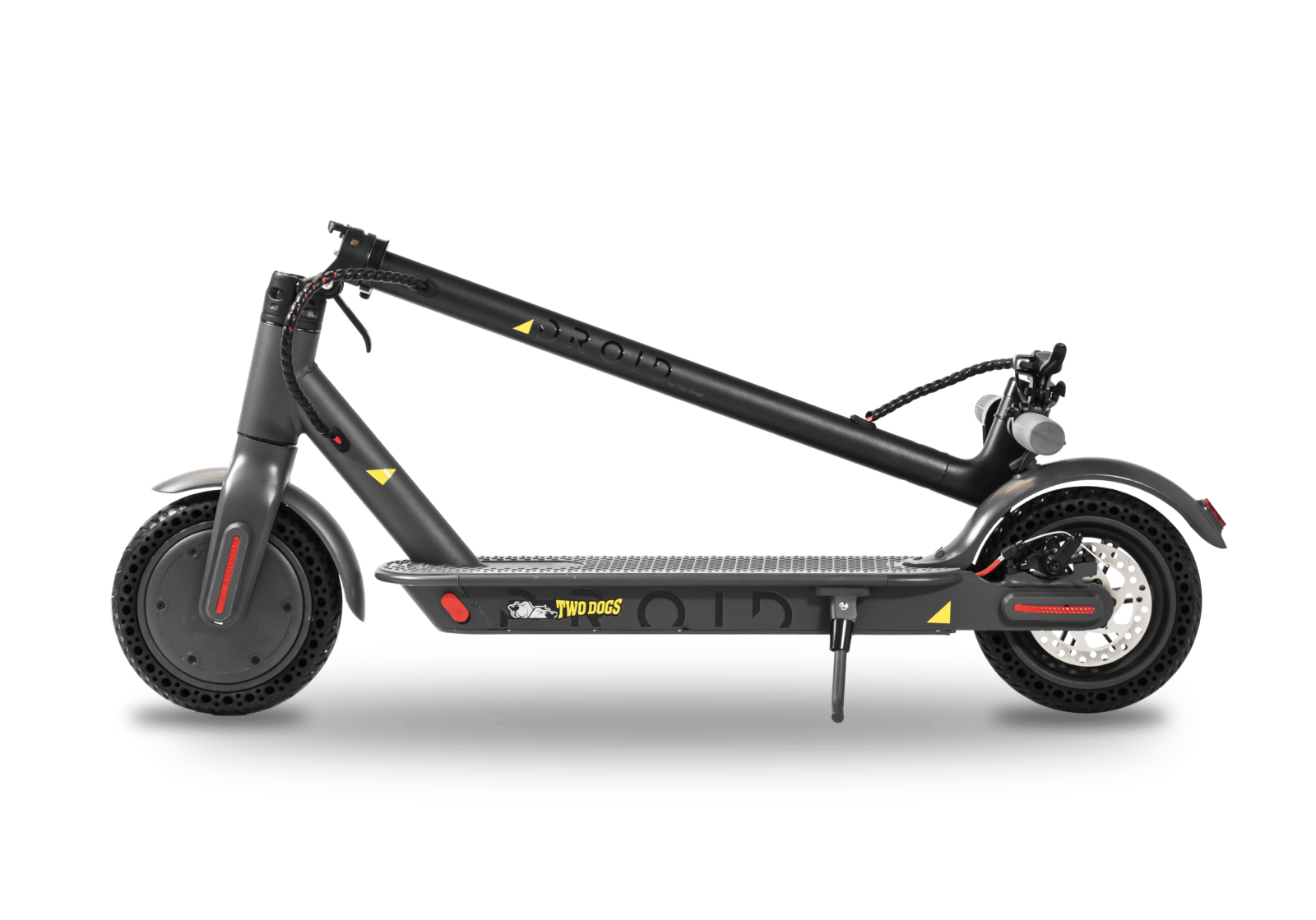 Anti-puncture tire
Honeycomb 8.5 inches
The digital LCD panel allows you to monitor the conditions of your scooter in real time. With speed, battery, Bluetooth and power recovery indicators.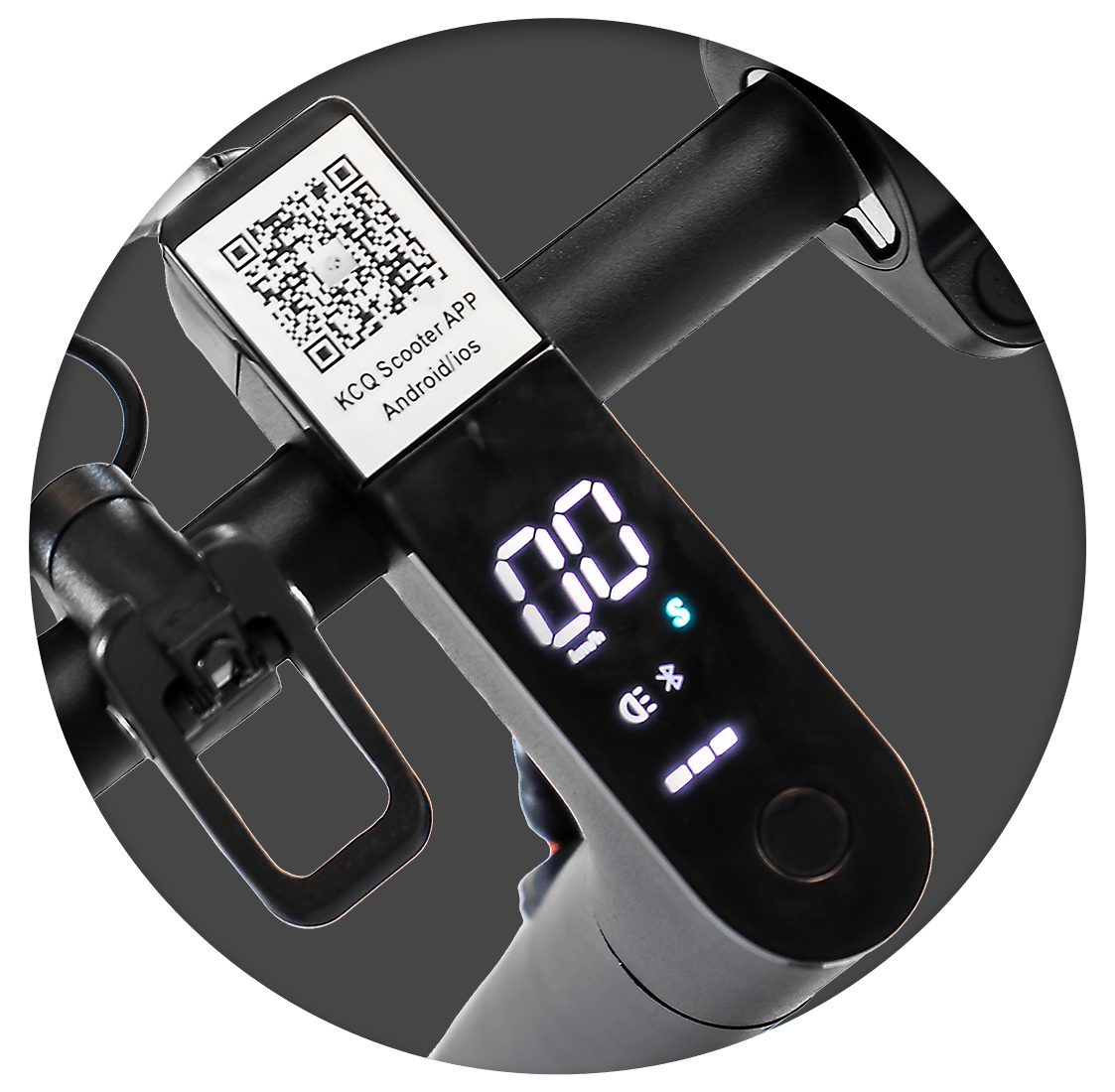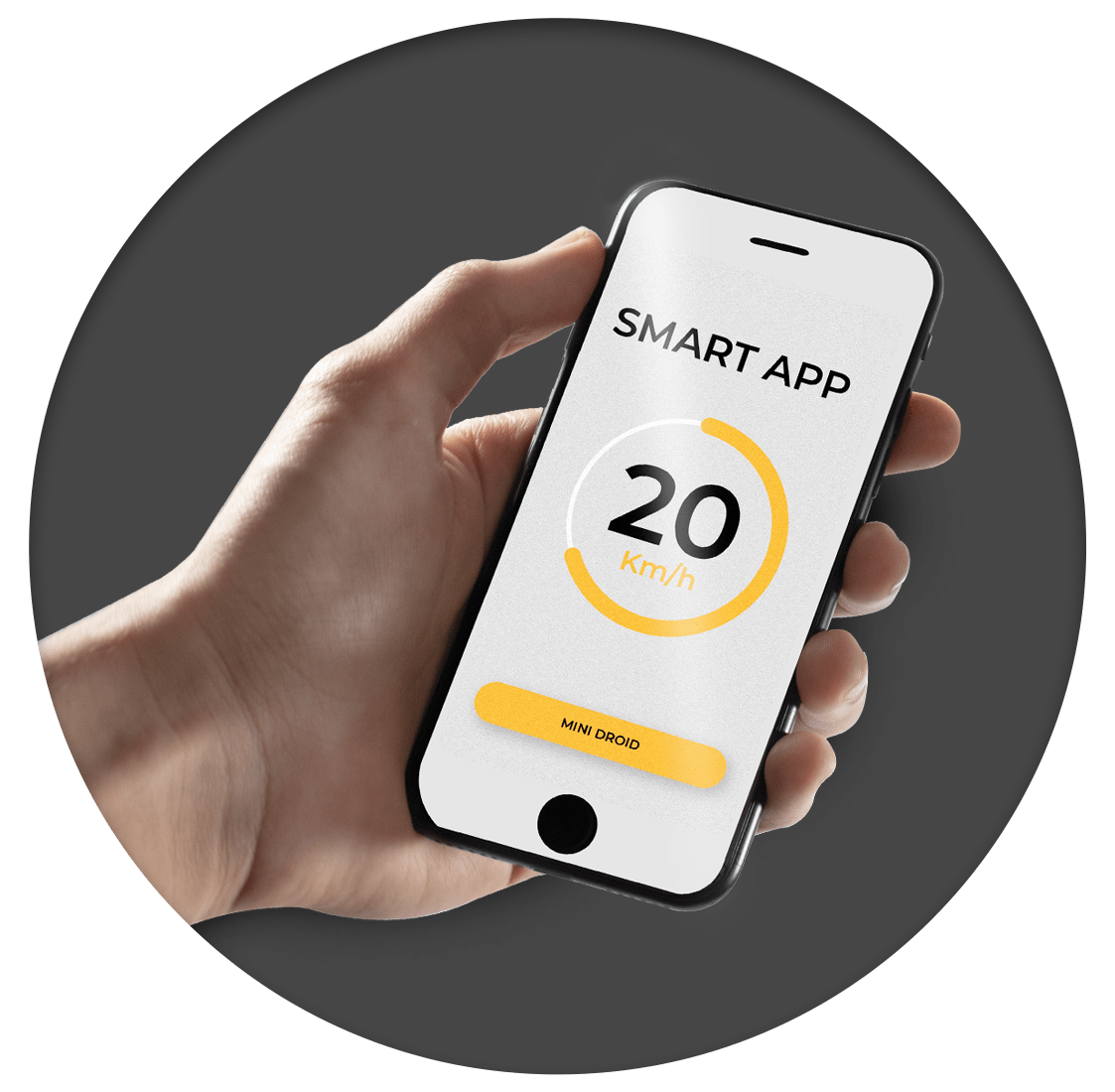 In addition to the digital panel, you can monitor your Droid's functionality through the smart app, connected via Bluetooth to your scooter. You can lock and turn off the scooter, check current speed, battery charge, time and distance travelled.
Available on Android and IOS devices.
The Droid electric scooter has full lighting. Its front LED headlight allows you to walk more safely around the city at any time of day or night.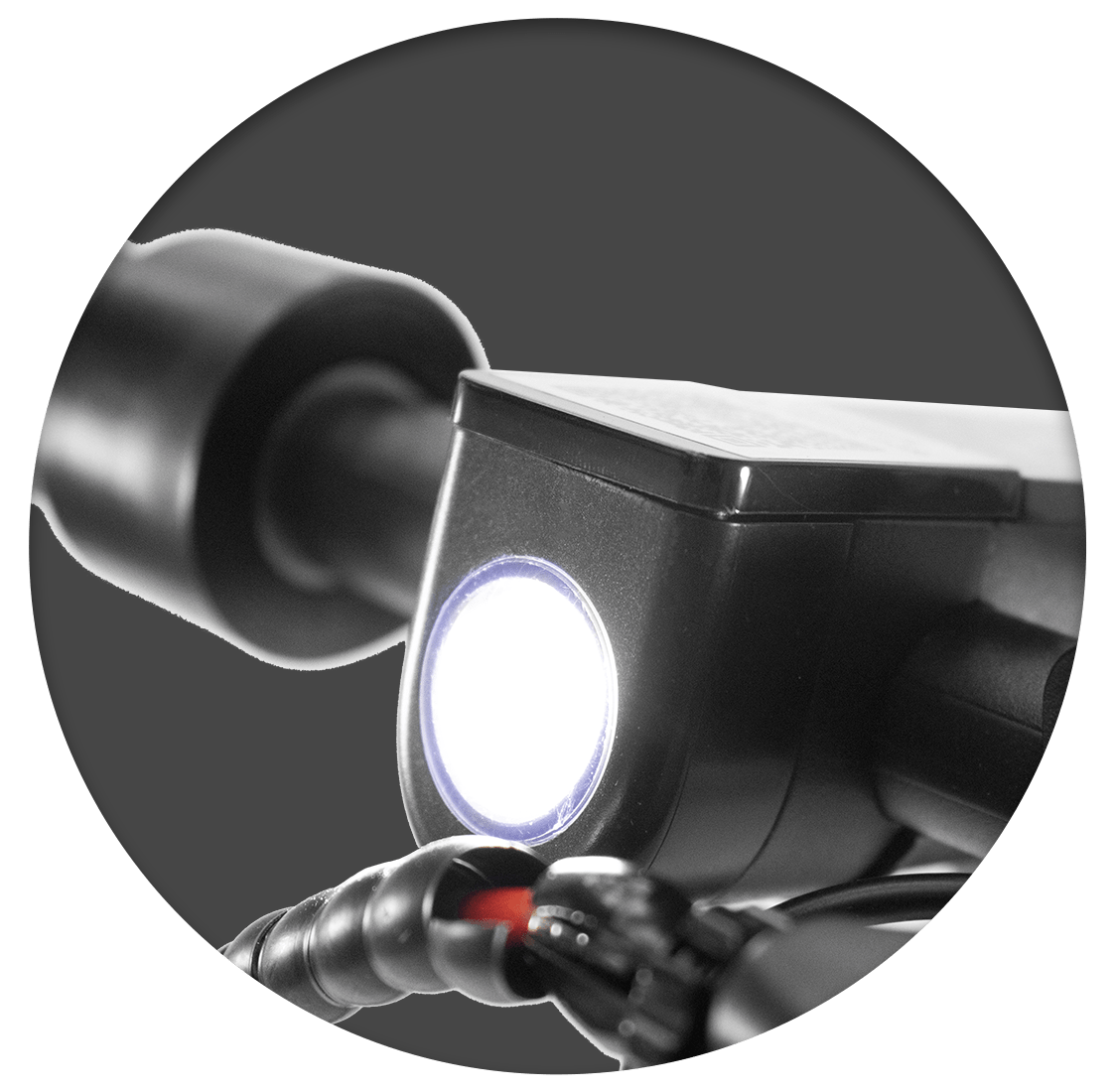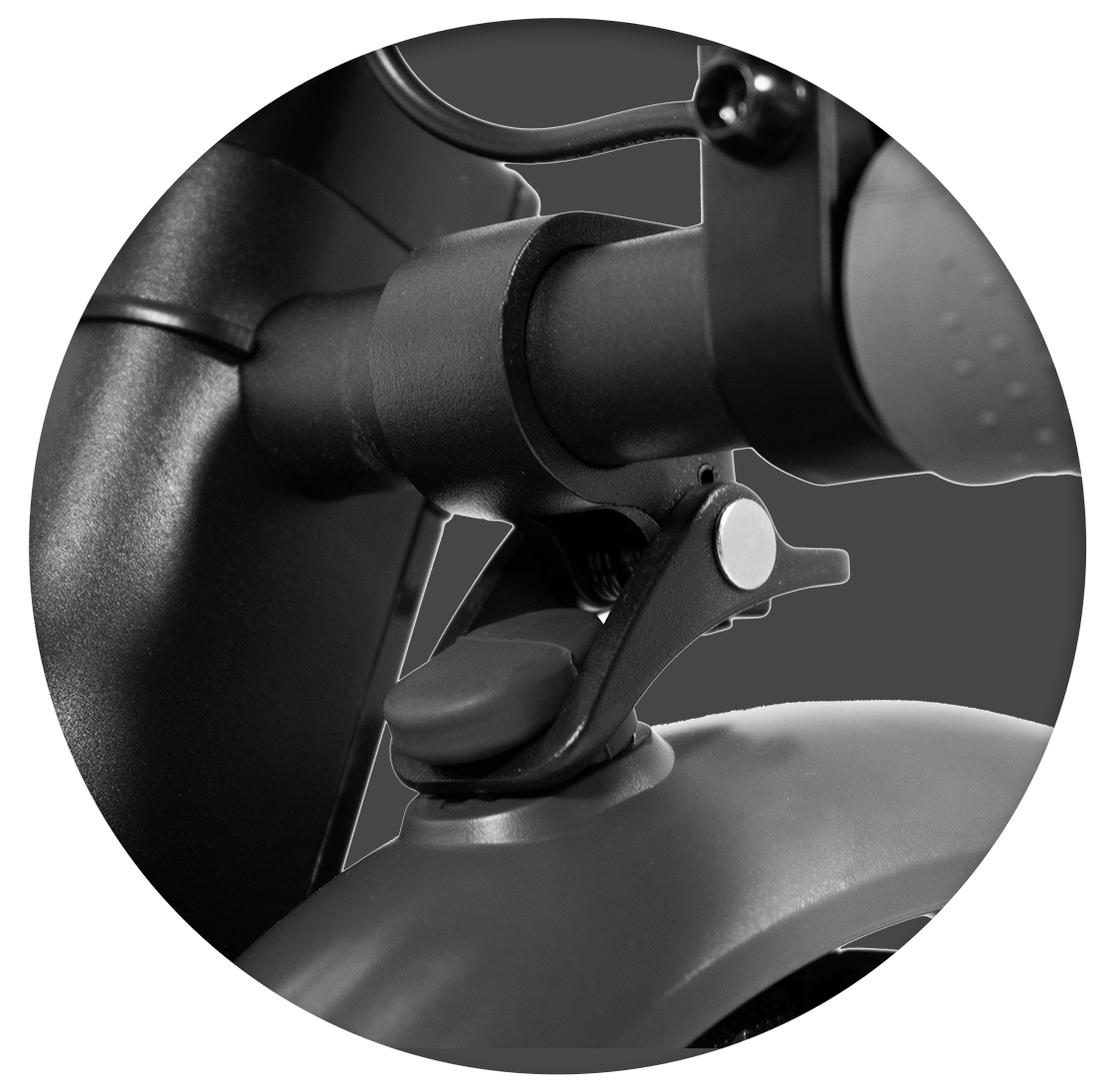 The Droid scooter has locks that provide more security during transport. Because it's foldable, you can transport it wherever you want!
Model: Droid TD-FPDP200

Motor Power: 350W 36v

Max Speed: 25km/h

Riding modes: ECO: 15 km/h / D: 20 km/h / S: 25 km/h

Autonomy: Up to 35km – Under ideal conditions of use.

Chassis: 6063 Aluminum

Battery: Lithium 36v 7.8 Ah

Tire: Honeycomb, puncture resistant – 8.5 inches

Safety Certificate: UL/CE/ROHS/MSDS/UN38.3

Charger: Bivolt 110v / 240V

Recharge Time: 3.5-4 h

Brake System: Front Electric Brake, Rear Disc Brake

Lighting: LED Headlight and Rear Brake Light

Water Resistance: IPX4 - Protected against water spray from any direction

Folding System: Yes, Reinforced

Bell/Ringer: Yes

Deck: Nonstick Rubber

Energy Recovery: Yes

Panel: Yes, with battery indicator

Bluetooth connection: Yes, with app – Android and IOS

Application Functions: Maintenance Diagnosis Center; Security lock; Initial acceleration mode; Odometer; Change all controls (Headlight, riding mode and turn off the scooter); Battery Level; Route mapping; Automatic pilot; Enable rear light always on; Speedometer.

Cargo Capacity: 120kg

Ideal conditions: Flat terrain, without vibrations, downwind, with a pilot weighing up to 65Kg, in economy mode and in summer.

Two Dogs Warranty: 12 Months Against Manufacturing Defects *Except Battery

Battery Warranty: 3 Months

Folded Size: 105x43x48 cm

Net Weight: 12.0 kg

Gross Weight: 15.8 kg

Box Size: 113x55x18 cm
More content about electric scooters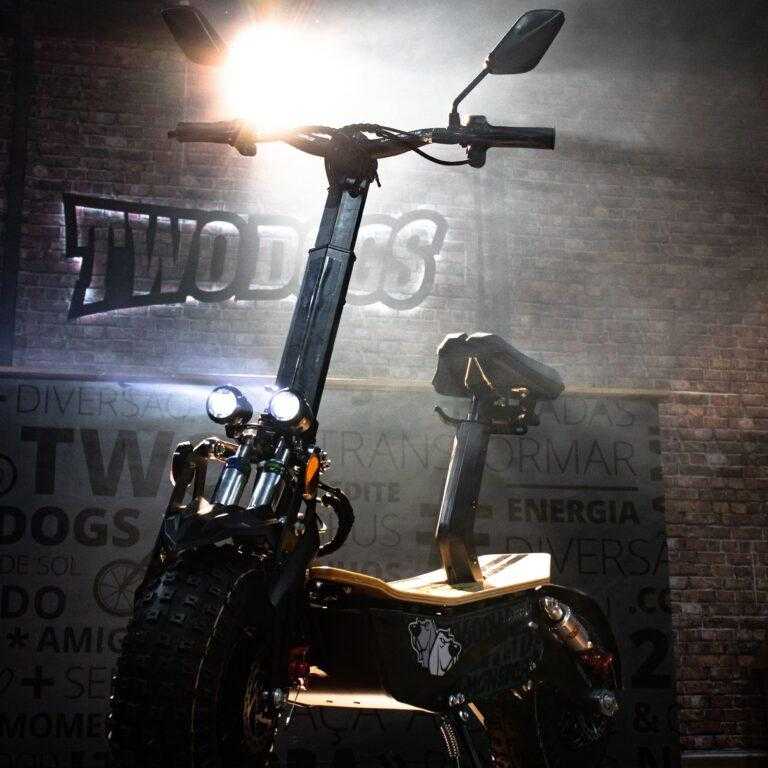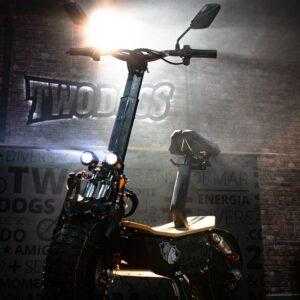 Electric scooters are gaining more and more popularity, whether for leisure or even as an alternative solution to
READ NOW »