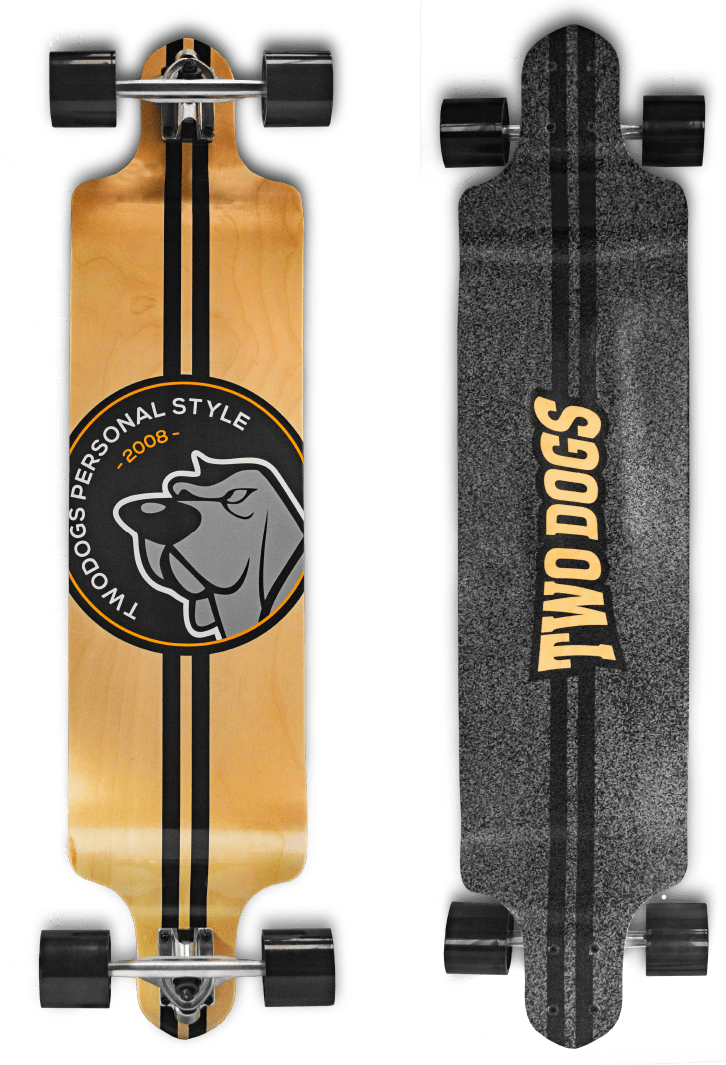 The Long Low Gravity is ideal for those who enjoy speed or are beginners in Longboard Dow Hill.
He is Complete! with recessed shape produced in Canadian maple and non-slip sandpaper.
ENJOYING THE ROLE TO THE FULLEST
To do well in all maneuvers, our long has a lowered shape, inverted trucks for more performance and stability in curves. The ABEC-11 bearing offers more precision and speed for your adventure.
The shape with 9 layers of Canadian Maple brings greater durability and less weight, to perform radical maneuvers. Exclusive design with high-resistance gloss varnish, non-slip sandpaper and chrome bearings, the TwoDogs Longboard Skateboard has plenty of quality and style.
Discover new adventures. Go Two Dogs!
Frequently Asked Questions
The Two Dogs Low Gravity Longboard is indicated for Downhill practice, its lowered shape provides greater stability at high speeds
There are some maneuvers, like Slide, for example, that are possible with the Longboard. However, it is not possible to perform the same jump maneuvers as on street skateboards.
Yes. You can get to know Two Dogs products before purchase at the brand's showroom or through authorized resellers. To find a nearest Two Dogs, just go to the website twodogs.com and click on nearby stores, if you have more questions, contact us by phone or whatsapp.
Longboard Low Gravity TD-LB200

Technical information
Shape: 9 layers of Canadian Maple
Truck: UB? Aluminum 7
Wheel: 75x65mm PU – Hardness 85A
Bearing: ABEC-11
Design: Exclusive and with high resistance gloss varnish.
Indication of use: People up to 100kg and over 8 years old.
Deck: Lowered 7cm from the floor.
Size: 104x12x28cm
Weight: 3.6kg
Sandpaper: non-slip
Two Dogs Warranty: 12 months against manufacturing defects.