Agora com opção de bateria e motor, você pode transformar a bicicleta que tem em casa em uma bike elétrica!

Incremente seu rolê com upgrades conforme sua necessidade, deixando sua bike ainda mais turbinada, garantindo praticidade e qualidade no seu dia a dia.
ELECTRIFY YOUR BEST FRIEND!
Different bikes, same solution.
Compatible with 20′ / 26′ / 29′ size hoops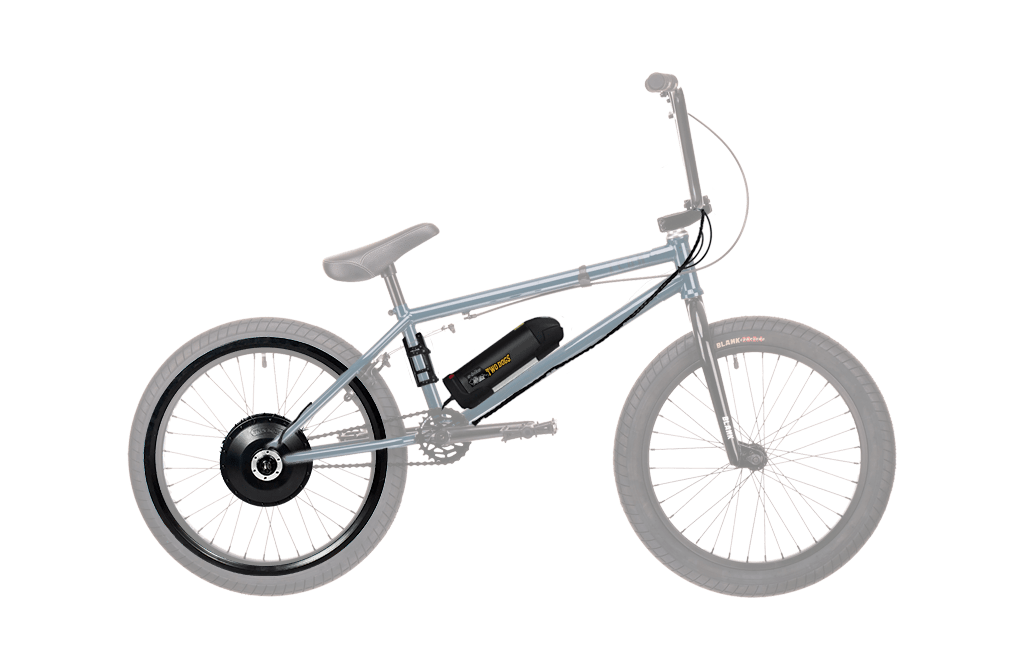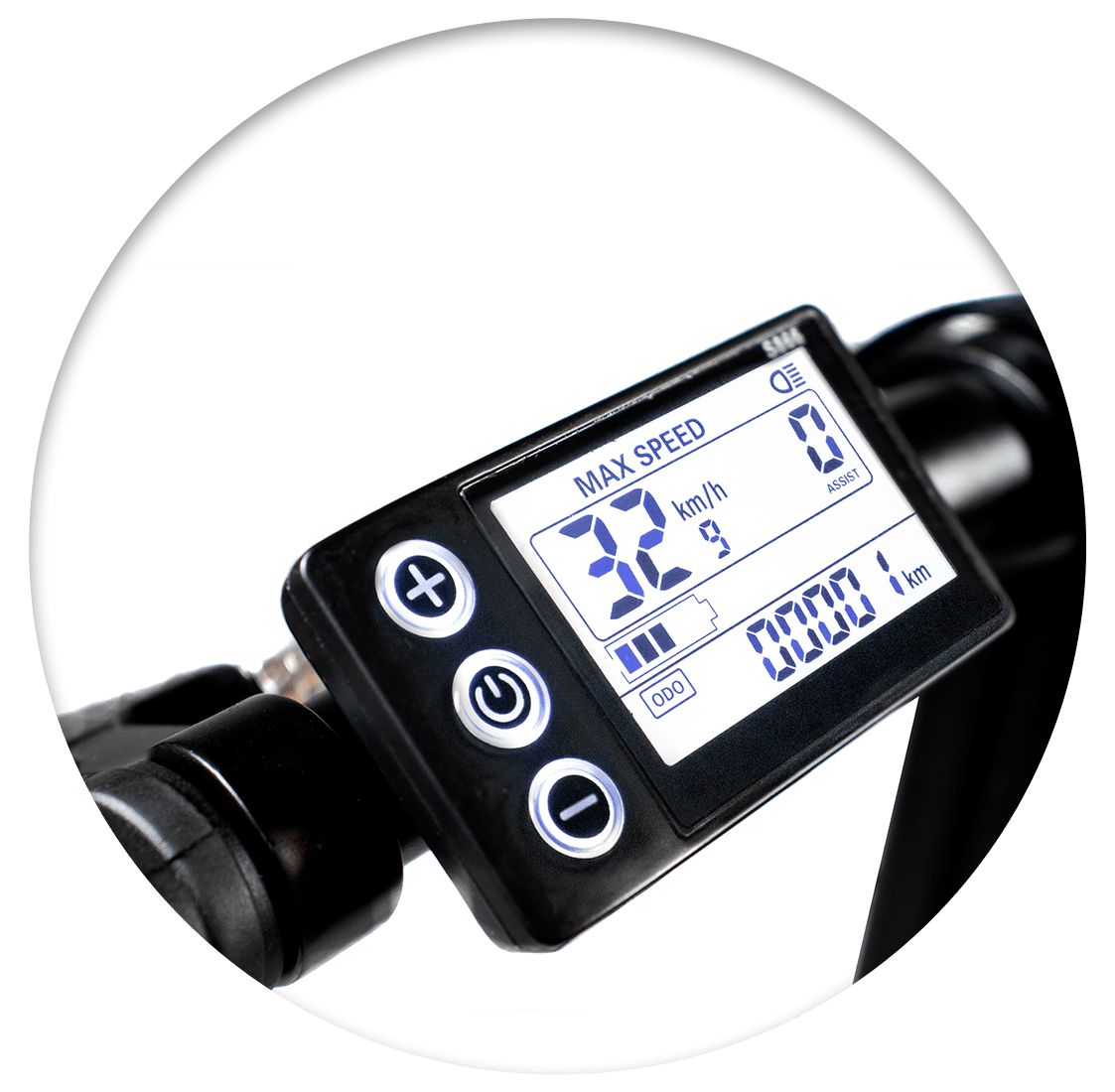 LIGHT DISPLAY
TRIP COMPUTER
The digital LCD panel lets you track your kit's battery level, speed and distance covered.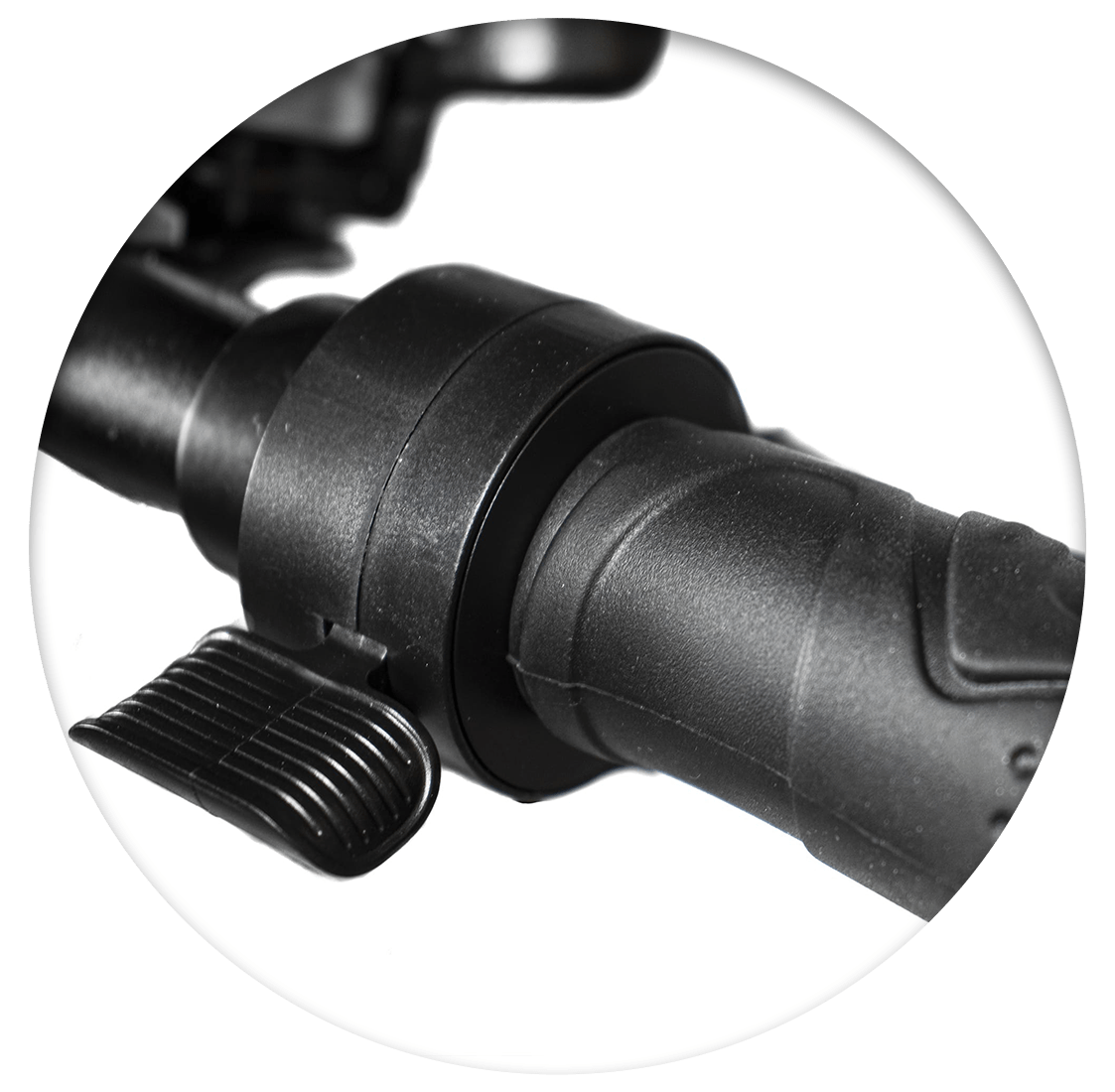 GREATER CAREFUL
FINGER ACCELERATOR
The new finger throttle provides more comfort when using the electric mode on your bike, making it easier to use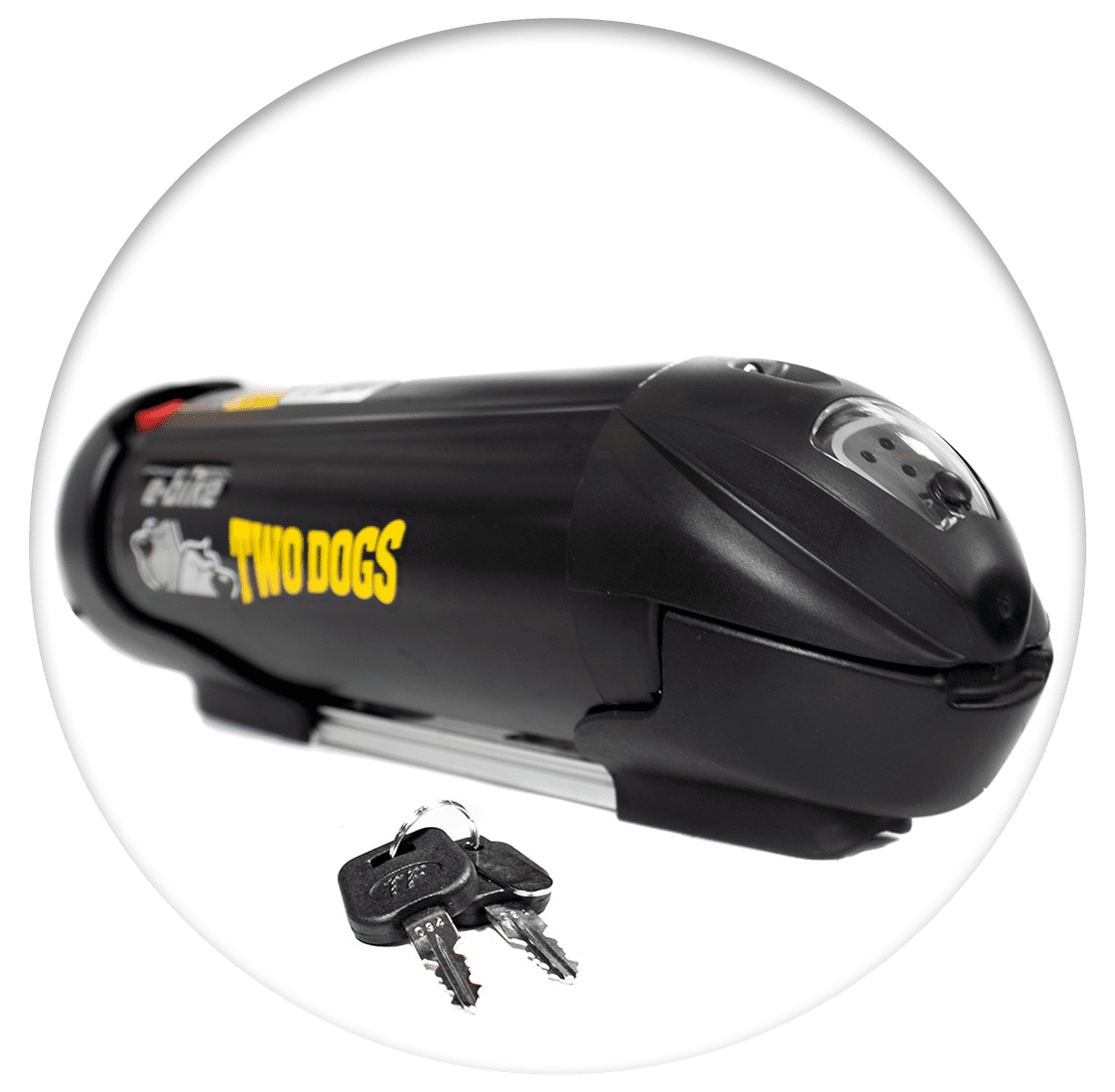 36V LITHIUM BATTERY
BOTTLE BATTERY
The battery comes with keys, making it easy to remove so you can charge it at home, work or wherever you are, without having to take your bike with you.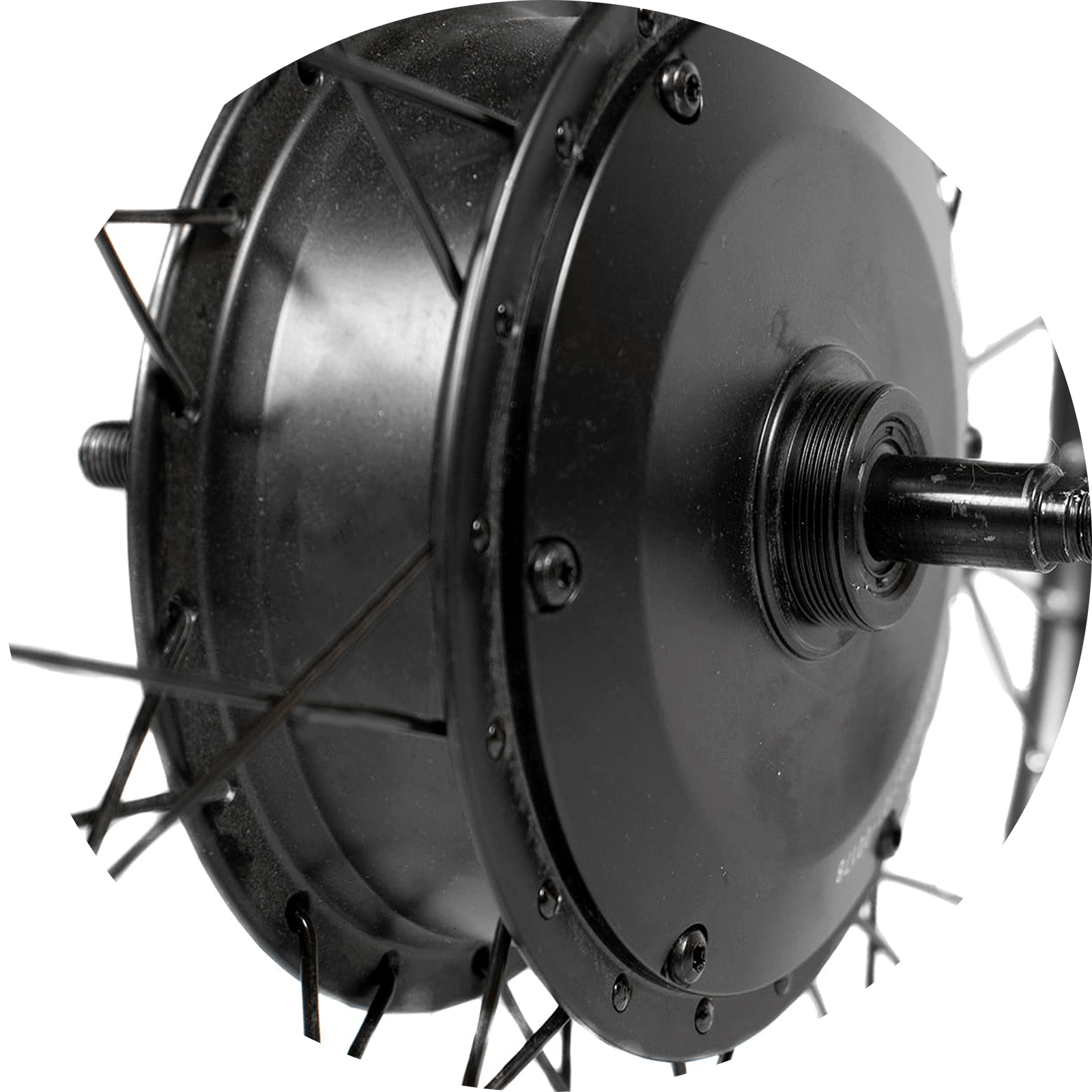 BRUSHLESS
350W ENGINE
Safety for your electrical kit
against light splashes of water.
Model: Two Dogs Electric Kit for Aro 20 Bicycles? / 26? / 29?
Motor: Rear 350W and 500W | Front 350W 36V w/ Fitting for threaded freewheel on the rear motor.
Battery: Tube 36VDC ? 10 Ah and 8 Ah Lithium 500 Cycles.
Autonomy: Approximately up to 40Km (using the pedal assist and 10 Ah battery)
Maximum speed: 25 to 30 km/h (May vary depending on calibration, wind, uphill and downhill slopes, driver weight, engine acceleration)
Onboard Computer: LCD with lighting and battery level.
RPM: Approx. 200 revolutions per minute.
Accelerator: Progressive finger.
Assisted Pedal: With or without.
Brake System: Compatible with all types of brakes.
Recharge Time: 6 to 8 hours.
Noise level: <55db.
Weight: 10kg.
Supports up to 120 kg, depending on the model of the bike where it was mounted.
Spokes: Black Galvanized Steel.
Rim: Double sheet aluminum 20? or 26? or 29?.
Battery Holder: With fixing adjustment.
Controller Board Support: With fixing adjustment.
Brake disc insert Yes.
Controller Board: Electronic Module.
Brake levers Off: Turns off the engine when applying the brakes.
Connection Cables: Complete.
Charger: 100-240VAC ? Automatic.
Water and Dust Protection: IP64 ? Light projections of water.
Two Dogs Warranty: 12 Months Against Manufacturing Defects *Except Battery.
Battery Warranty: 3 Months
Regulation: Depending on the configuration chosen for the electric bicycle, its use is not intended on public roads or streets with traffic. Therefore, this electric bicycle may not comply with Contran Resolution nº 947, of 03.28. 2022 (DOU, 01.04.2022 nº. 6 3, § 1º, p. 136) therefore, the authorities may require the driver's license and registration of the bicycle. In any case, proper use of safety equipment and correct maintenance of your bike is recommended.