Uma alternativa ecológica e eficiente de se locomover com baixo custo e movimentos rápidos. Sendo também uma ótima opção para quem deseja pedalar, mas que por algum motivo podem ter limitações físicas ou de condicionamento que tornam o pedal tradicional difícil.

Lazer, esporte e locomoção com versatilidade, tudo em uma única bike. Confira os destaques da Pliage Plus Elétrica: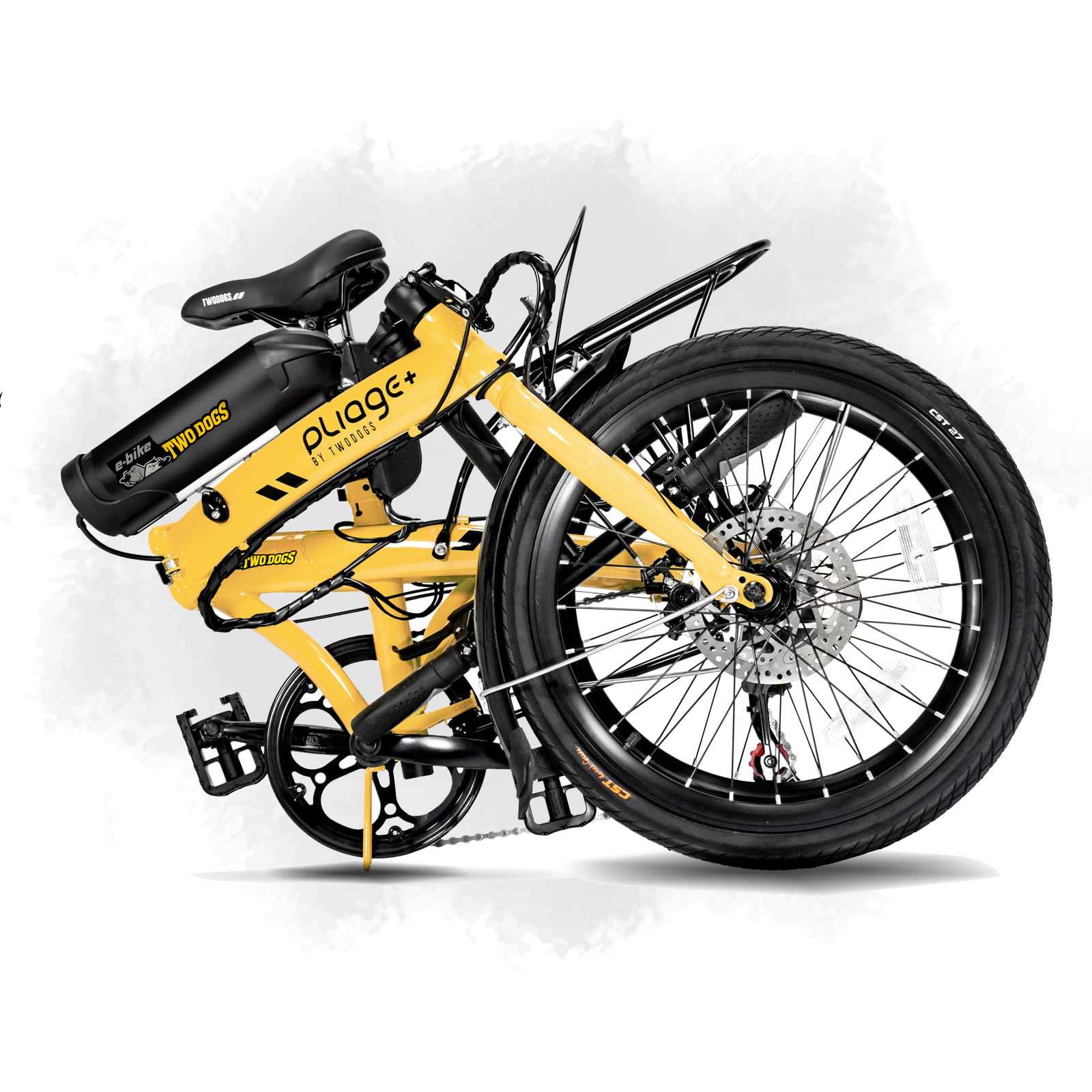 FOLDED: 66x88cm
BICICLETA DOBRÁVEL E ELÉTRICA
Fácil de guardar e transportar! A Pliage Plus cabe em qualquer lugar, do porta malas ao escritório.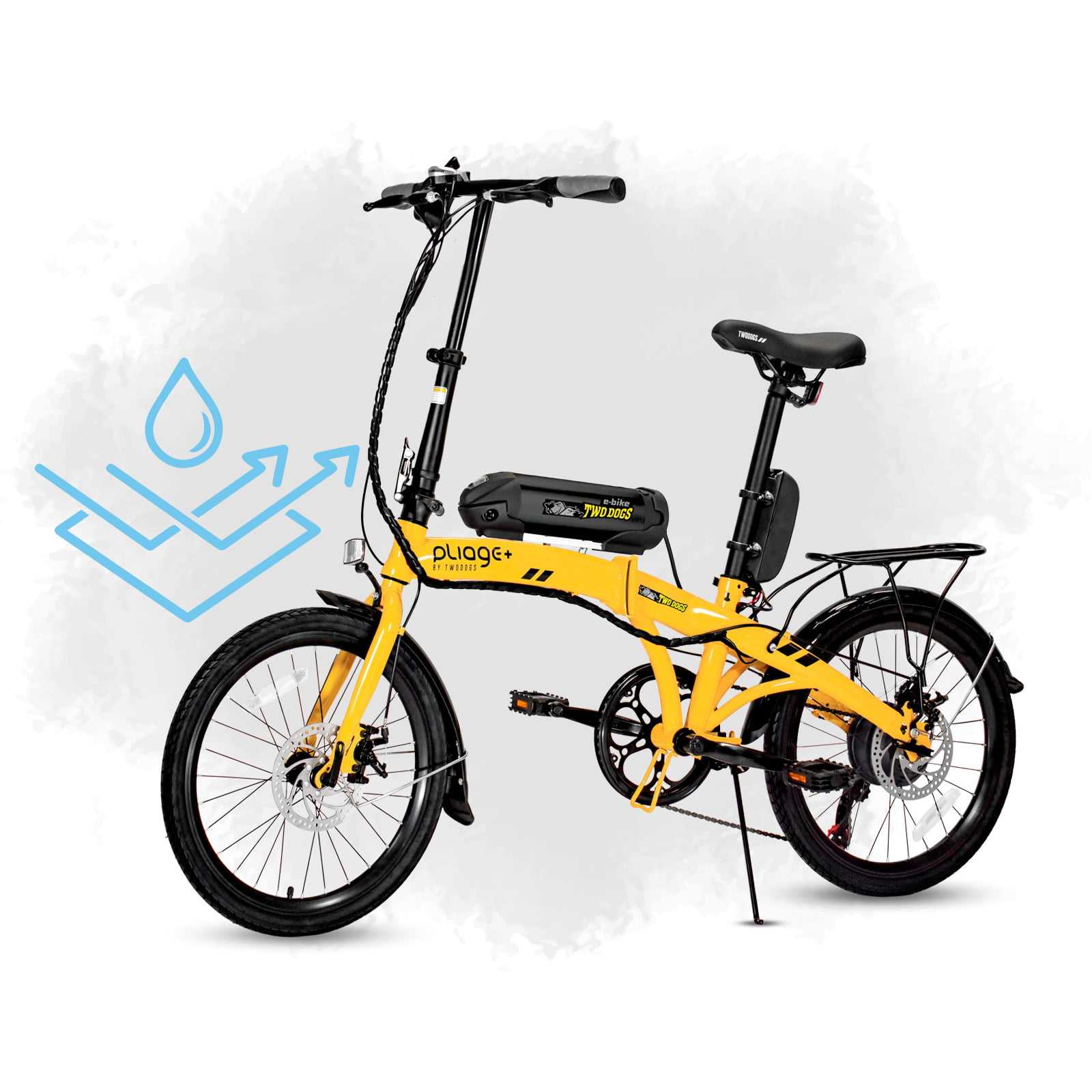 GREATER CAREFUL
PROTEÇÃO À ÁGUA
AND DUST: IP64
Safety for your electrical kit
against light splashes of water.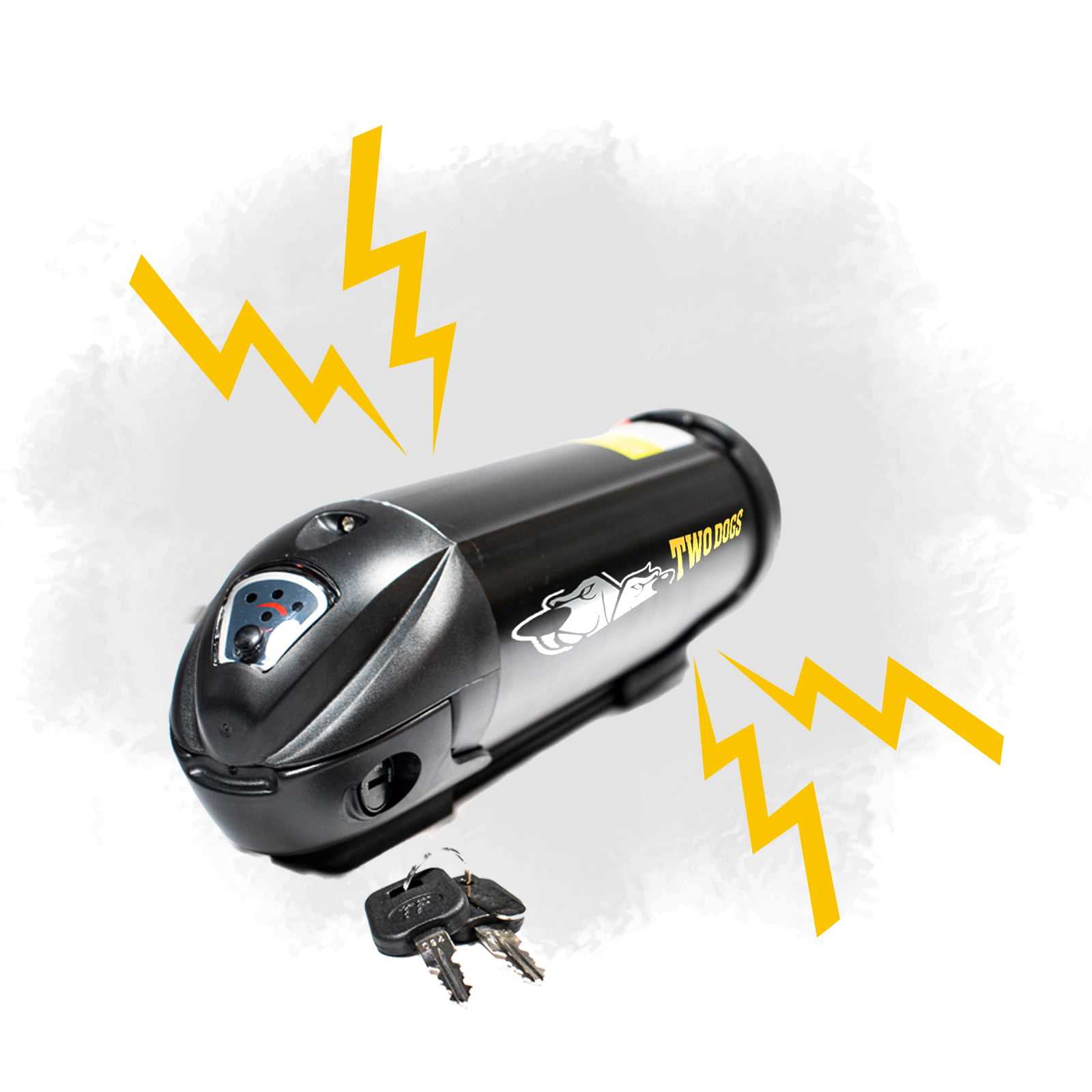 BATTERIES
AUTONOMY:
ATÉ 40 KM
Utilizando o pedal assistido, a pliage elétrica proporciona até 40km de autonomia.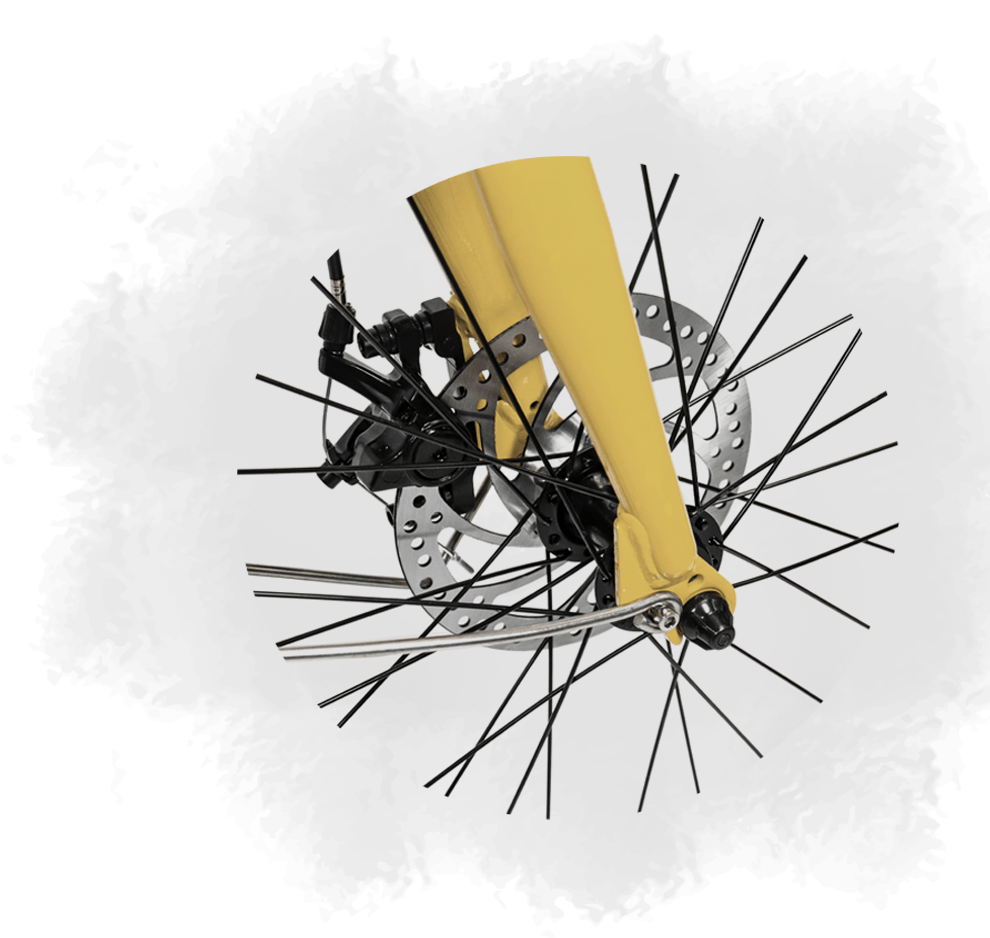 SEGURANÇA
Disc Brake and
Engine cut
O Sistema de Marcha Shimano garante segurança na frenagem ou ao reduzir a velocidade.
Com um design único e muita praticidade, a Bicicleta Dobrável Pliage Elétrica torna a locomoção mais rápida, não poluente e muito mais barata.
Vá até à escola, trabalho ou realize as tarefas do dia a dia sem se preocupar com o suor ou o trânsito.
A bike possui o quadro dobrável em aço carbono com travas, você leva menos de 1 minuto para dobrar e desdobra-lá. Além disso a Pliage tem um guidão reto e manoplas com descanso de mão.
Os aros são feitos em dupla folha de alumínio, dando muita resistência e leveza ao modelo. Os freios a disco na dianteira e traseira dão muita segurança e precisão na frenagem. Equipada com sistema de câmbio Shimano Rapid Fire de 7 velocidades que possibilita trocas rápidas e suaves para iniciantes e experts em bikes, being able to pedal and accelerate, facilitating on climbs and going much further.
A Bicicleta Dobrável Pliage Elétrica pode ou não ser acompanhada com o nosso kit elétrico. Possuindo um motor impermeável, de baixo ruído e com um excelente torque, a bateria é de ótima qualidade: 36v de lítio que garante uma entrega eficiente de energia, é muito leve e não vicia.
ATENÇÃO: A bicicleta adicionada do kit elétrico não é para utilização em vias públicas ou para acompanhar o trânsito de ruas. O Kit Elétrico não atende a resolução nº 465 de 27 de Novembro de 2013 do Contran (DOU de 13/12/2013 Nº 242, Secção 1, Pág 194), desta forma podendo ser solicitado por autoridades a carteira de habilitação do condutor e emplacamento da bicicleta para uso em vias públicas.
Atenção: os custos de montagem e revisão das bicicletas são de responsabilidade exclusiva do cliente. É indispensável que a montagem seja realizada em oficina mecânica especializada ou por um profissional habilitado.
Imagens meramente ilustrativas ? O produto final pode ter variação de cor e/ou acabamentos.
Quadro: Com tecnologia de dobragem em aço carbono
Sistema de dobra: Com travas de segurança
Roda livre: 7 velocidades/rosca ? 14/28 dentes ? Shimano
Aros: Alumínio 20 x 1,5 parede dupla
Guidão: Reto em liga de alumínio 6061-T6
Caixa de direção: Oversized 11/8pols
Manoplas: Com descanso de mão
Canote: Super Oversized em alumínio 6061, preto
Selim: Confort de espuma e couro sintético
Cubo dianteiro: Aço carbono 28f, preto
Cubo traseiro: Aço 28f, preto
Pneus: 20? x 1.50?
Brakes: Disc on both wheels
Alavanca de câmbio: Shimano, TX 50 com 7 velocidades
Câmbio traseiro: Shimano TZ 50
Pedivela: Alumínio com dupla proteção de corrente
Corrente: TEC 116 elos ? 7 velocidadesCoroa: 52 dentes
Pedais: Dobráveis
Movimento central: 5 peças com eixo
Brake levers: Turns off the engine when applying the brakes
Accelerator: Progressive wrist
Bateria: Tipo ? Garrafa 36v/08Ah Lítio ? Removível
Cabos de Ligação: Completa
Carregador: 110v/220v ? Bivolt
Velocidade máxima: 25 à 30 km/h
RPM: Aprox. 200 rotações por minuto
Autonomia: Aprox. 40Km em condições ideais (Pode variar conforme calibragem, vento, subidas e decidas, peso do condutor, aceleração do motor)
Tempo de Recarga: 6 à 8 Horas
Motor: Rear 36V 350W
Nível de ruído: <55db
Weight: 25.5 kg
Two Dogs Warranty: 12 Months Against Manufacturing Defects *Except Battery
Battery warranty: 3 months
Load capacity: 90kg
Open size: 155 x 116 x 53cm
Closed size: 88 x 66 x 45cm
Distancia máxima do centro do eixo da roda até o guidão: 87cm
Distancia máxima do centro do movimento central até o selim: 70cm
Medida livre entre a barra de direção até o canote do selim: 54cm