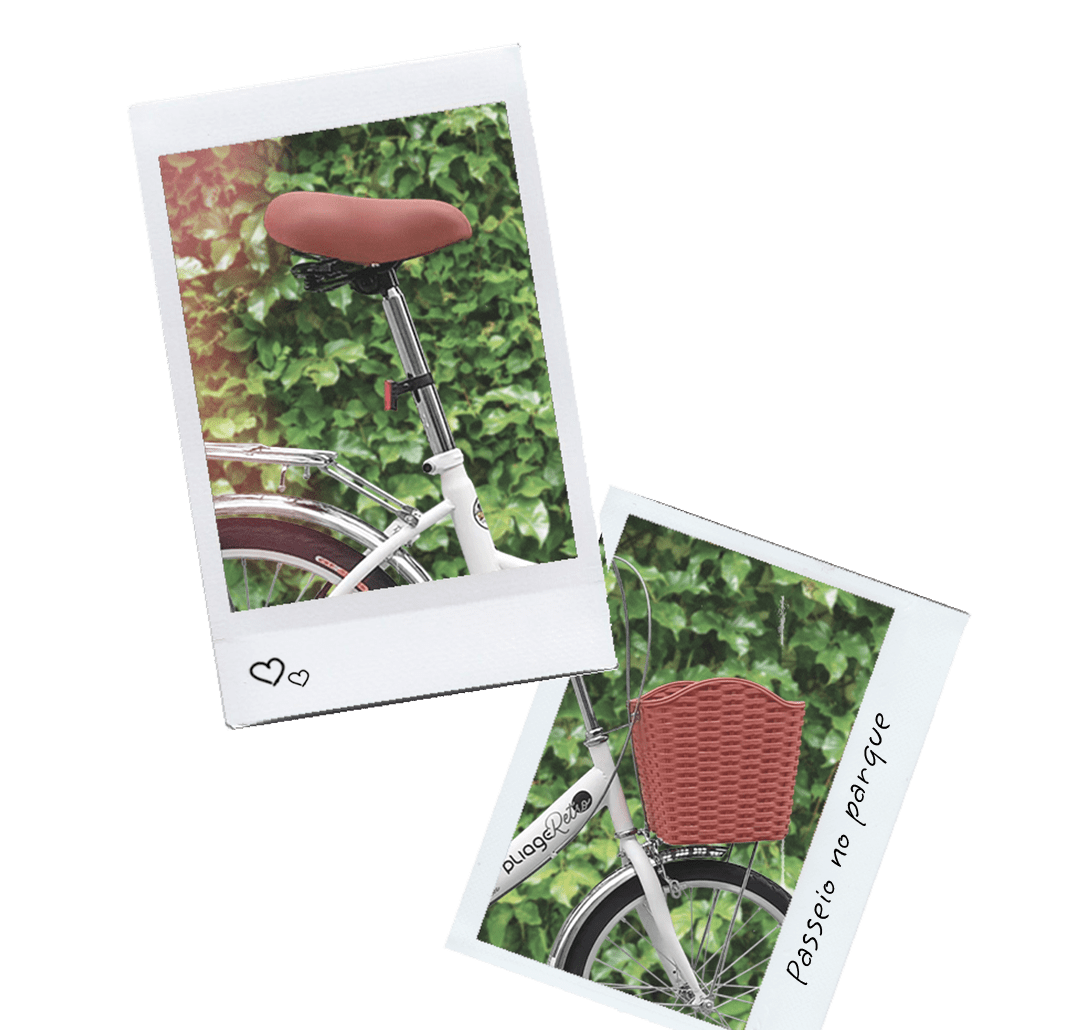 THE Plyage Retro, it has the folding technology of the carbon steel frame, and can be stored in small spaces, and even transported on the bus or uber.
Frequently Asked Questions
Yes, her pedaling is comfortable on flat terrain, as it is a touring bike. Already in places with ascent, for example, requires a little more physical preparation.
In this case, to reduce efforts, it is possible to transform it into an electric one with the Two Dogs Electric Kit.


It is important to carry out annual periodic maintenance, to review the brakes, and adjust the safety locks.
Two Dogs has a partnership with Wosi Seguros, which covers aggravated theft and theft. That way you'll be able to enjoy without worrying about undesirable situations along the way.
You can find the Wosi page within the Two Dogs website in the products tab or by visiting wosi.com.br
TECHNICAL INFORMATION
Model: Retro pliage
Frame: With carbon steel folding technology.
Handlebar: Non-folding Galvanized steel
Steering Box: Stand / 210 mm
Saddle: Ecological leather in brown color.
Seat: Galvanized steel – 10 mm
Front brake: horseshoe bridle
Rear brake: drum brake
Front/Rear Hub: Carbon steel, 28 holes.
Rays: Stainless steel - 253*28/ 251*28
Hoops: 20? in aluminum - single plate
Tires: CST - 20 X 1.75
Crank: Carbon steel with superior chain guard – 44 teeth
Central movement: 118mm with ball
Chain: in steel – 1/2*1/8*94L
Pedals: folding
Battery capacity: 90kg
Weight: 13 kg
Size: 120 x 19.5 x 60 cm
Two Dogs Warranty: 12 Months Against Manufacturing Defects