Style and quality for you to go wherever you want!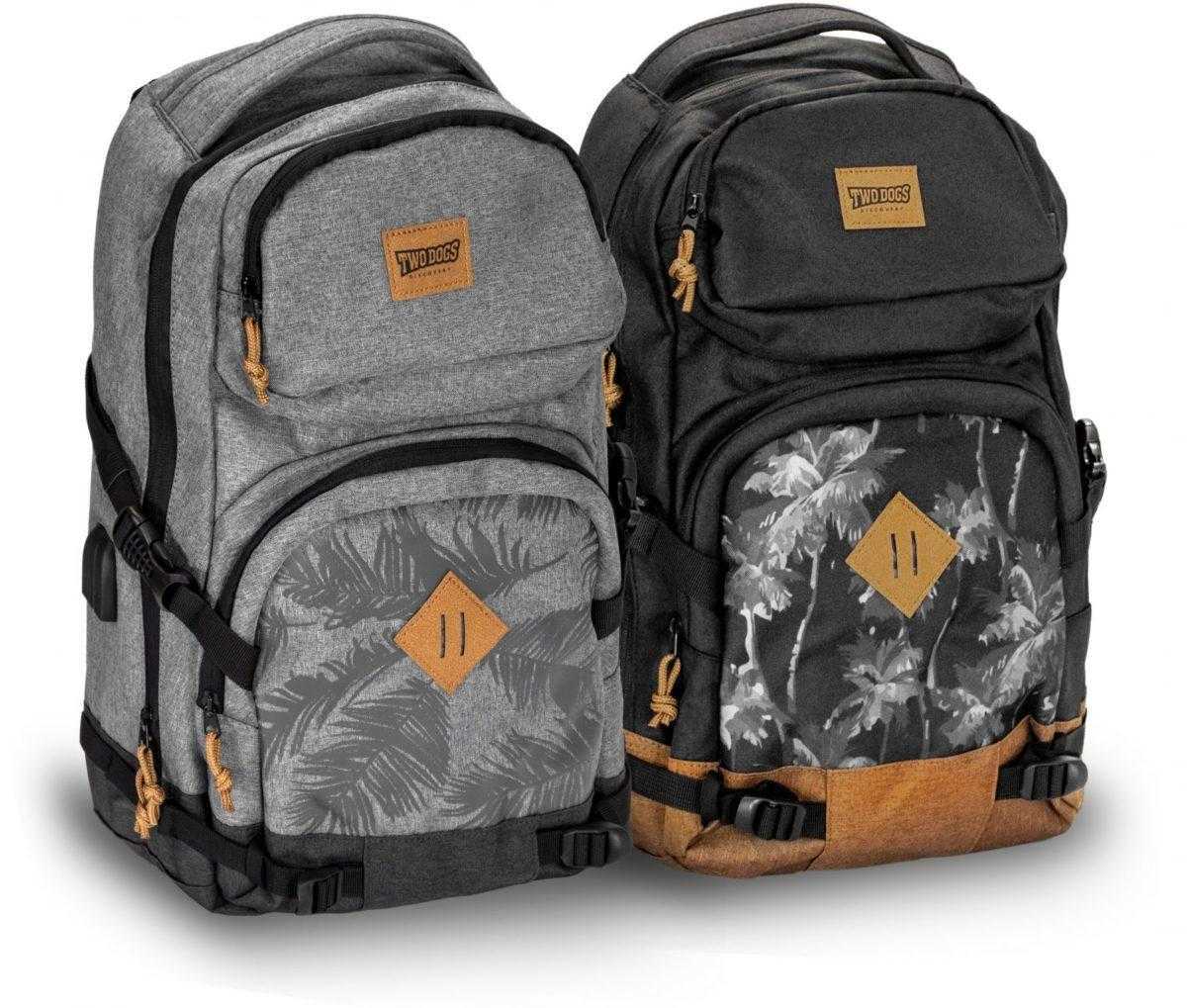 Running out of space to take your adventure accessories? This one can take the hit! The adventure model has plenty of internal space and two front pockets so that nothing is missing on that radical trip, without giving up the Two Dogs style. In black and gray, you can choose which one suits your style.
Tired of carrying a dull backpack to work? The executive model brings all the sophistication and practicality you need. Holds a notebook up to 15 inches, and even has an expander for heavier days. It's a more serious style, but without losing the Two Dogs essence. In gray and black, you choose which one suits you!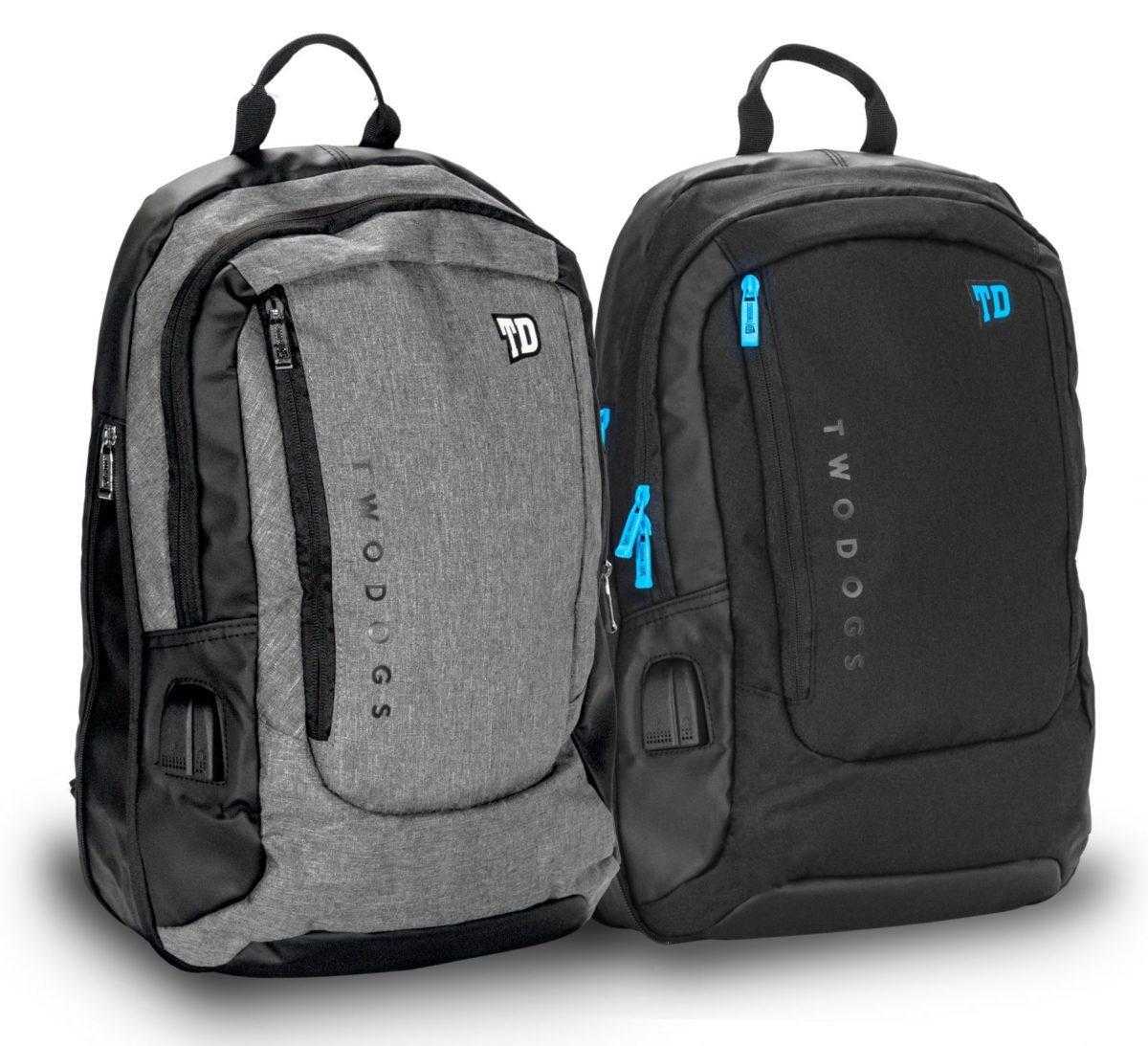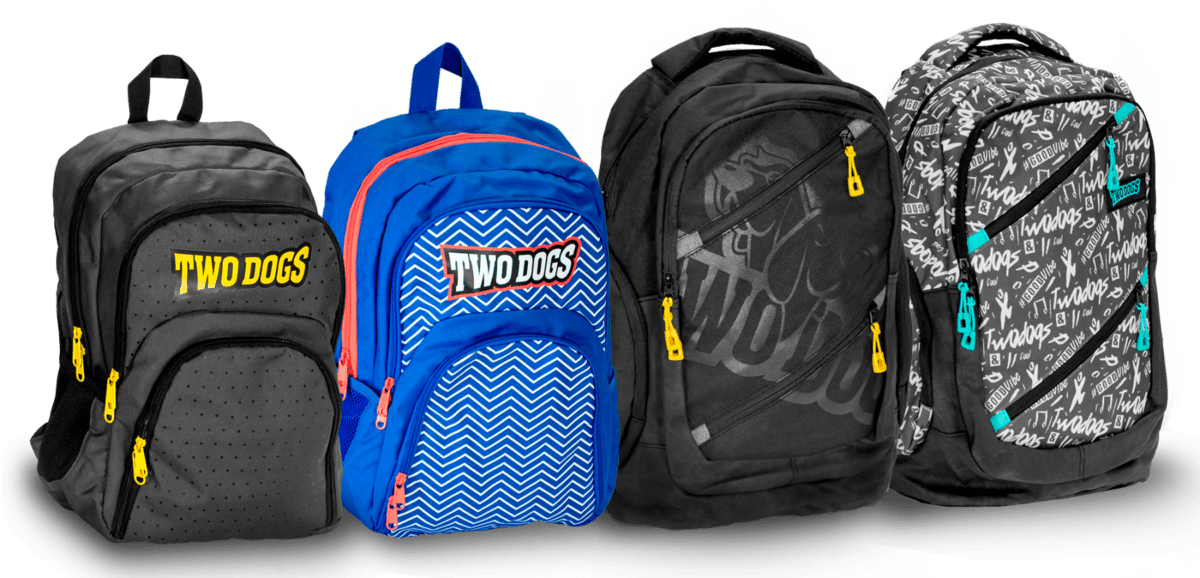 The new Two Dogs backpack line arrived in style! With eight different models, they are super functional and unique in design. All have headphone output and portable charger connection.
The adventure line is for those who like to travel and face any challenge.
The executive line is for those who need sophistication, a compact backpack to work. but without losing the style.
The casual line, on the other hand, has models for those who study and want a sturdy backpack to carry books and notebooks too!
Types: Adventure, Executive and Casual.
Fabric: 100% High strength polyester
Inner Compartment: Yes.
Headphone Connection: Yes.
Portable charger connection: Yes.
Straps: Ergonomic, adjustable, padded.
Top Straps: Yes.
Back: Padded.
Zipper: Doubles on larger compartments. Width adjustment: Yes on models ZY7143 and ZY7166.
Lining: Complete.
Warranty: 90 days for manufacturing defects and defects
Model ZY7143: 48 height, 33 width, 9 depth / Weight: 680g
Model ZY8033: 48 height, 33 width, 17 depth / Weight: 780g
Model ZY7166: 45 height, 33 width, 13 depth / Weight: 810g
Model ZY8052: 45 height, 33 width, 15 depth / Weight: 470g