The cost of charging an electric scooter can vary according to the scooter model and the electricity tariff in the region where you live.
A survey carried out by Valério Marochi, a technician at the Fiep System's Center for Sustainable and Intelligent Mobility, points out that recharging can cost less than R$ 1.
Check it out in the image below.
Calculator
Model: Droid Electric Scooter – 350W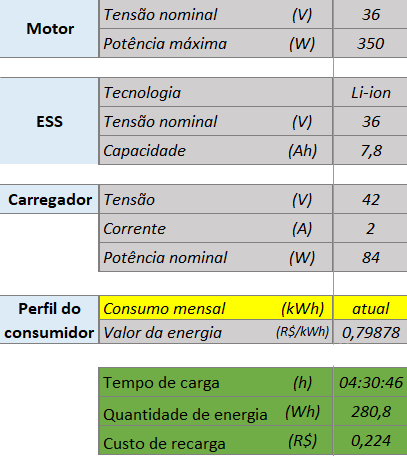 like in motion ??