It's important to always keep an eye on the wear of the sideburns, especially after you've run many kilometers.
YOURE GONNA NEED IT:
? 2mm and 5mm allen wrenches
How to know if the Electric Scooter's brake pads are worn out? #
Use the 2 mm Allen key to loosen the screw that fixes the brake pad;

Now we are going to remove the brake pad, to access it you will need the 5 mm allen key;

The brake pad is held by a magnetic sensor in the holder.

Evaluate whether it is too worn out, and replacement is necessary.
Note how much material is on the insert and that it has not been damaged in any way. The tablet cannot be less than 1 mm thick;
Example worn tablet:

Place the new pad, reposition it in the brake caliper and tighten the screw.
Brake Pad Adjustment #
Click on the image below to access the adjustment guidelines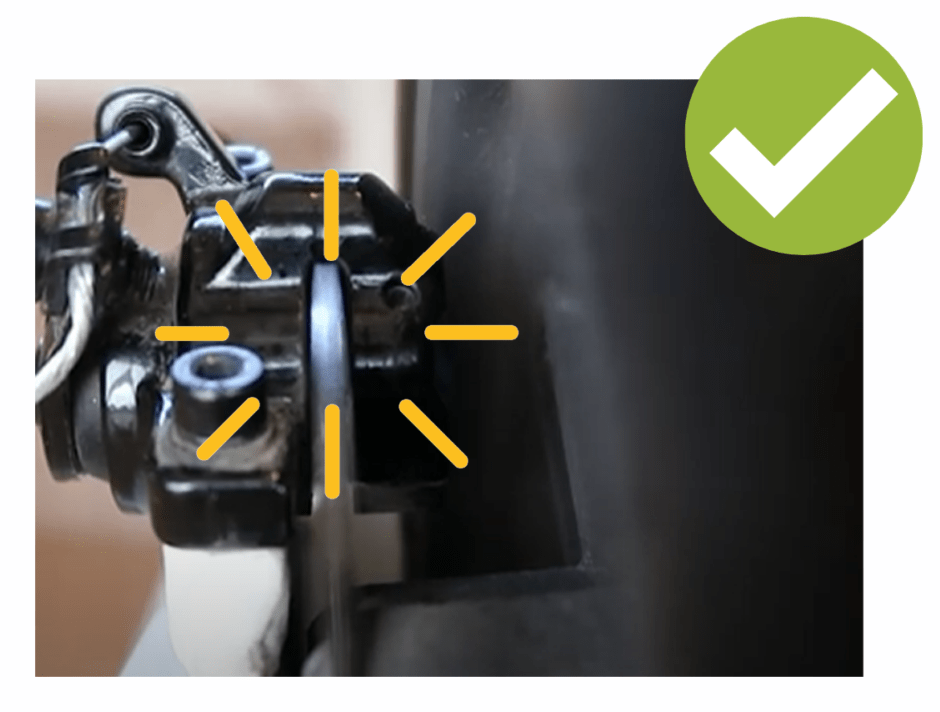 Ready! Your Two Dogs Electric Scooter will be ready for action, and much more safely.