YOURE GONNA NEED IT:
? Pliers
? 8 mm spanner
? 2 mm, 4 mm and 5 mm allen wrenches
Regular Brake Caliper #
With the help of the 4 mm allen wrench, loosen the two screws that secure the brake caliper to the scooter, until the caliper becomes flexible to the adjustment;

Align perfectly until the brake disc is in the center of the caliper;

Retighten the screws to maintain the adjustment made.
Once the above steps have been performed, and the caliper and brake disc are properly aligned, move on to the next adjustment.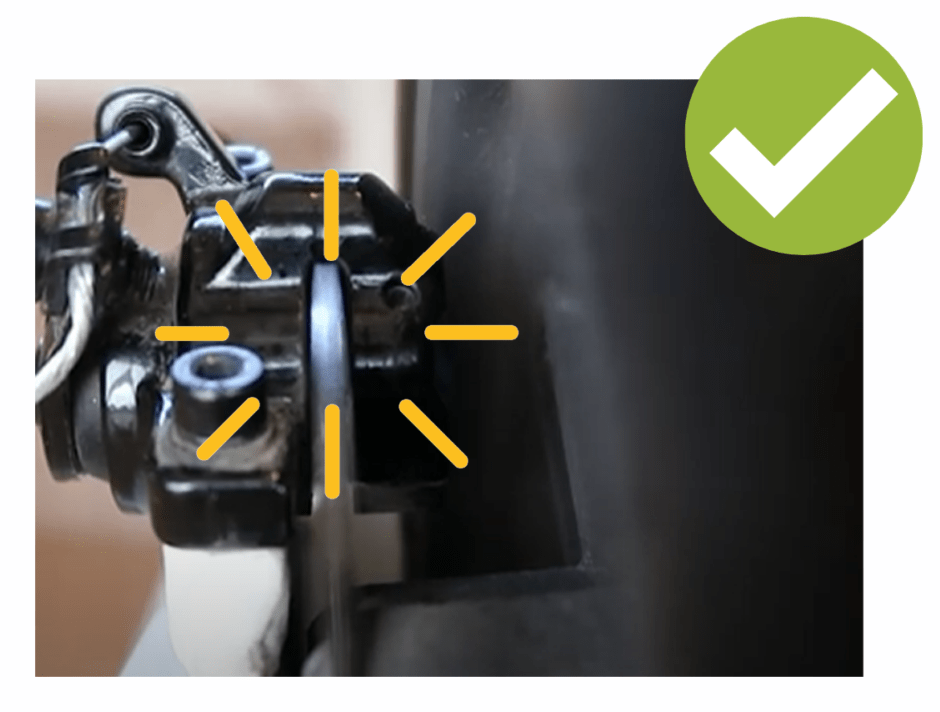 Adjust Brake Pads #
Use the 2 mm Allen key to loosen the screw that fixes the brake pad;

Now we are going to remove the brake pad, to access it you will need the 5 mm allen key;

The brake pad is held by a magnetic sensor in the holder. Evaluate whether it is too worn out, and the exchange is necessary;

If replacement is not yet necessary, just reposition and tighten well until it is well pressed with the brake disc;

When trying to spin the wheel you will realize that it will not be possible. It is exactly at this point that we are going to adjust the pad;
Slightly loosen the screw that fixes the pad, until it is no longer locking the wheel, but the pad is very close to the disc for when braking is necessary;
For the ideal adjustment, it is necessary to carry out it in a meticulous way until you reach the adjustment of the wheel rotating freely, and that your pad is close to the disc;
To keep the adjustment made above, use the 2 mm spanner and retighten the screw that fixes the brake pad, which was loosened at the beginning.

Adjust the Brake Cable #
Using the 4 mm Allen key, loosen the screw that secures the steel cable to the brake actuation arm;

You will notice that the handle starts to move to adjust the desired size;

The ideal setting is that it is very close to touching the brake disc, but without touching it. It is possible to hear when the disc touches the pad, when it is not playing it will not make any noise…
When finding the perfect position, use the pliers to adjust the steel cable until the brake caliper arm is in the desired position;

Retighten the screw to keep it tight.
Ready! Your Two Dogs Electric Scooter will be ready for action, and much more safely.