Maybe you don't realize it, but it's a fact that combustion-powered vehicles are the great villains of this century. Both for the environment and one of the biggest responsible for global warming. On the agenda of global discussions, alternatives are raised to improve urban mobility in a conscious and sustainable way. In this way, this post will point out 5 reasons to abandon polluting vehicles for good. It is worth starting to think about the future with electric vehicles.
1- Vehicles powered by fossil fuels have their days numbered. According to the new report by the greenpeace, produced by the German Aeronautics Center (DLR), combustion cars should cease to be manufactured by 2028. In other words, in less than 10 years factories will have to adapt to new sustainable technologies. Based on this idea, many countries are already planning to ban the circulation of vehicles powered by fossil fuels. And they study alternatives for transitioning to clean technologies for vehicles already on the market.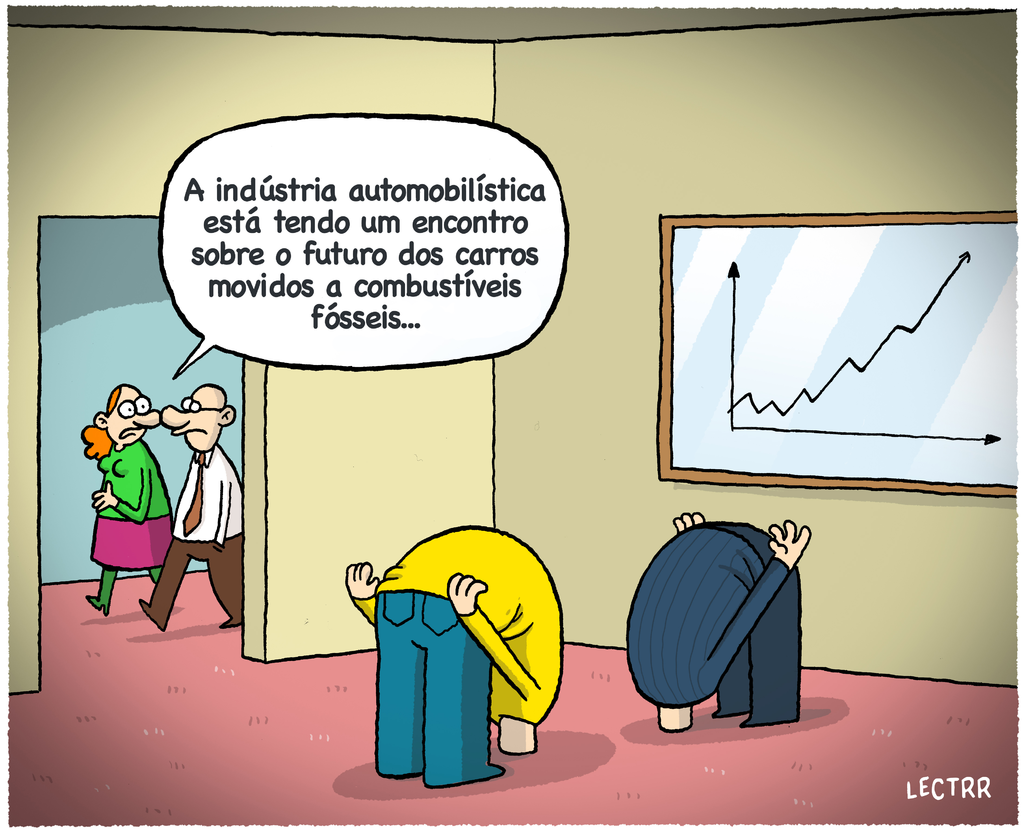 2- More money in your pocket. Although electric vehicles present a higher initial investment, in the long term the savings can reach up to 70%. Such an economy is justified from the low cost, spent on electricity, to 'feed' your vehicle's battery.
3-Your health appreciates it. With less pollution and more light vehicles, such as bicycles and scooters for example. Finally, it is worth looking for healthy alternatives, mechanical or electrical, to escape the daily stress caused by traffic in large centers.
4- Worry about parking never again. If you opt for light vehicles, you'll never have to drive around blocks for a parking space again. Whether with bikes, scooters, skateboards or other sustainable mobility of your choice, all you need is a small space to store your vehicle. Whether at home, at the office, or at that coffee shop you enjoy.
5- Escape the congestion. Thinking about free traffic that flows easily is almost a utopia for those who live in large centers. Rows and rows of cars complete the landscape, making the streets chaotic. Therefore, once again opting for light vehicles will make the difference in your day to day life. Bike lanes are a safe escape from traffic and get you from one point to another much faster. But if you can't imagine pedaling to work, no problem, electric bicycles and electric scooters can circulate on cycle paths.
When in doubt, it is worth putting it on the tip of the pencil, and evaluating what is more worthwhile. The company UBER launched a campaign to calculate the weight of the vehicle in your pocket. In this comparison it is possible to measure investment in the purchase, taxes, consumption and mileage, before deciding on the best option. A great reference, even to compare with very light vehicles and go for electro mobility once and for all.
Sources:
Greenpeace: https://www.greenpeace.org/brasil/blog/temos-10-anos-para-abandonar-carros-movidos-a-combustiveis-fosseis-ou-o-jogo-acabou-para-o-clima/