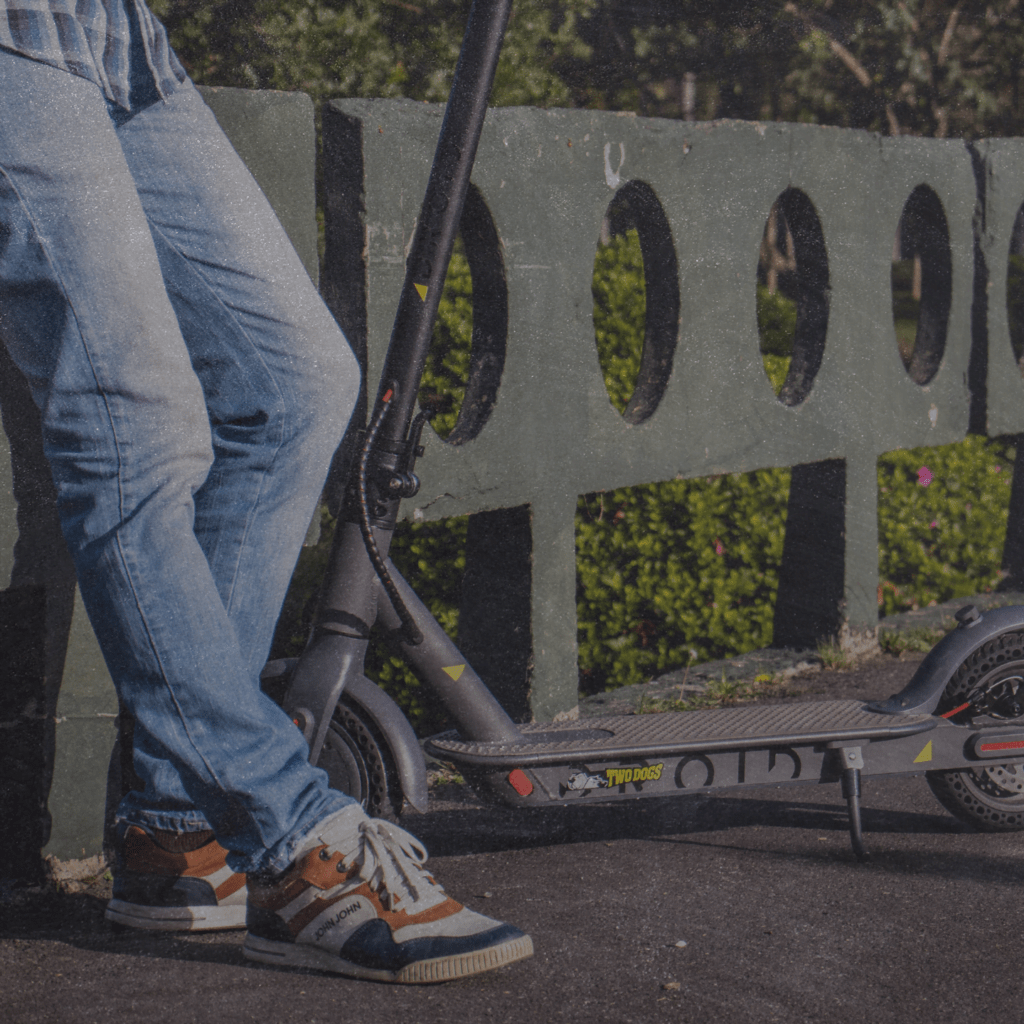 In recent years, we can see a great stir in the area of urban mobility. The quest to optimize time and obtain a better quality of life. In order to facilitate locomotion, many are acquiring other means of transport to reduce traffic and stress.
Since 2019 we have seen the acquisition of electric scooters grow. However, even becoming very popular, it is still a dilemma for many. Most of the time, what matters is knowing how to understand the cost-benefit of this investment.
What is?
The electric scooter is more than a vehicle with two wheels, battery-powered, that is, it is not a pollutant like cars and motorcycles. It can be charged in a common socket, in addition to fitting in any corner.
Some models have a key, button and others need a lock. It's very easy to fly one, there's no secret. The accelerator is on the handlebars, the brakes can vary, being rear or also on the script.
Check out now a technological scooter that will change your routine.
Two Dogs Droid scooter
Here in Two Dogs, we have the Droid electric scooter that is perfect for your day to day. It is foldable and fits under your desk at work. It has a digital dashboard that allows you to track performance. With indicators of, battery, speed, Bluetooth and power recovery.
O Droid electric scooter it is also capable of recharging the battery from braking. This thanks to your KERS system, which gives you white flag for energy recovery. This technology is the same used in formula 1 cars. But calm down, it's just a scooter!
if you think the Droid gives Two Dogs stop there, you are wrong! In addition to controlling the indicators through the dashboard, you can also access them through the Smart App. Available for Android and IOS. And also you can walk safely independently whether day or night, due to its LED headlight.
Watch the video below to know this 8 wonder of the world.
And what are the advantages?
For you who, after all, are still wondering what are the advantages of a scooter. Below are a few more:
Super practical, easy to use.
It is not a polluting vehicle.
Value for money compared to other means of transport.
It has a range of up to 35 km.
It's easy to recharge, I have a bivolt charger for a common socket.
Load capacity up to 120kg.
It is very light, weighing only 12 kg.
Lithium Battery 36v 7.8 Ah.
Its tire is a Honeycomb, anti-puncture – 8.5 inches.
It only takes 3-4 hours for a full charge.
So, what are you waiting for? Get yours through our Two Dogs store and turn your routine into fun.

Also check out "What Are Electric Scooters Models?".