No wonder this is every surfer's trip! See today on the Two Dogs blog the best tips for when you are in this paradise.
In fact, you don't have to be a surfer to want to experience a place like Hawaii. The beaches are breathtaking and the water is crystal clear as you can imagine. This island really attracts people from all over the world who are looking for an unforgettable vacation.
hawaii
For first-timers, all information is important to know which are the best rolês in the place. Below you will read some information that may be useful when you visit Hawaii – and we really want you to go at least once in your life!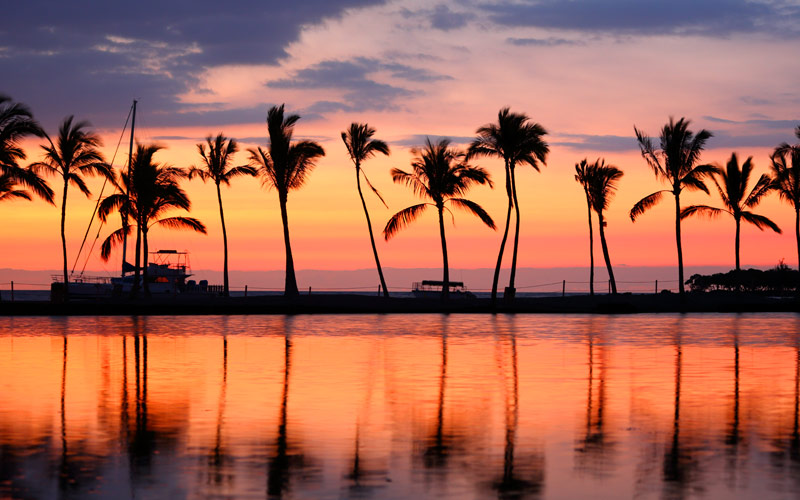 1. Surfing spots in Hawaii
Surf routes in Hawaii are as sacred as a cow in India. Before arriving at any of the peaks, take with you the maximum respect for the place, residents, tourists, natives and especially for nature.
The world's best known surf spots are there, like the North Shore on the island of Oahu. The place brings together only the biggest championships on the planet and has the most famous beaches in the world.
Hawaii's most intense waves will be found at Pipeline – it has a bottom of sharp corals – so beware! For those who want adrenaline, this is O pico.
For those who want a more classic experience, Waikiki can satisfy their desires, as it is a more "urban" beach, without ceasing to be a unique experience for those with a surfing lifestyle.
Choose a day to stop at this location and enjoy the sunset. It is worth it.
Maybe you've never surfed in your life and want to get to know Hawaii. However, it is worth remembering that the sea there is not for amateurs. Even on days when giant waves do not form, the waters have a strong current and can be dangerous.
Always be on the lookout for signposts on the beaches.
2. When to go to Hawaii?
Deciding which time of year will be best to visit Hawaii is silly. The place is always a good choice, at any time of the year. The only difference is between what happens in each season.
For example, if you want to enjoy the beaches, have the vacation of your dreams, with stunning sunsets, scuba diving and calm waters, go to summer from there – from April to September.
Now, if you prefer a more surf trip, you should visit Hawaii in the winter there – from November to January. This time of year is when giant waves are formed and also when the biggest surfing championships in the world take place. No doubt it's a great trip too!
3. What to bring to Hawaii?
When it's time to pack, a little help goes well. Therefore, the suggestion is that you take clothes that are suitable for a climate very similar to the one we have in Brazil. In summer, light clothing and bathing suits will be used a lot. However, the nights can be cold, so be sure to also bring long pants and a jacket.
Are you going to surf and don't know which type of board to take? Our tip is that you take all you can! Hawaii will allow you to surf the most diverse types of waves, so be prepared!
If you want to buy a board there, prefer to order a custom order. Consider spending an average of $500 on this in your budget.
In addition to clothes and boards, it's a good idea to have an international driver's license so you can rent a car and make the most of your trip there. Relying on local bus lines is not the best way to enjoy the trip.
Other items you can rent or bring are bicycles and skateboards. Hawaii has many beautiful places that you can enjoy by bike, long or skate street.
So, bags ready? Gone Hawaii! Bon voyage ?