4 minutes reading
No time to read now? Listen to the article here!
Many people choose to venture into a longboard skateboard at some point in their lives. This is because this type of skateboard is more comfortable and practical to use, especially when maneuvering. The longboard requires more attention when buying, so we've separated some tips so you don't make mistakes when choosing yours.
The longboard is wider, more stable and more resistant over longer distances. They exist ideal models for beginners, but it is always important to keep some aspects in mind before deciding which longboard will be yours.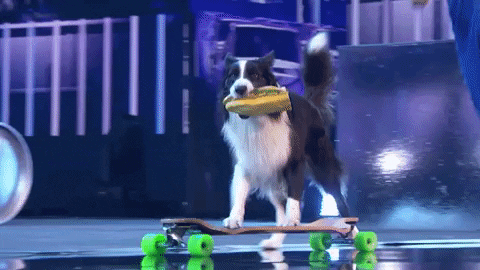 How are you going to use your longboard?
Defining whether you are going to wear the long for everyday life or for sport is essential. It should be the first step for you to know what you are looking for, after all, the longboard skateboard can be very useful in big cities when it comes to run away from those huge traffic jams!
If the focus is on sport, learn about some modalities that require specific longboard models:
Freeride: ideal modality for those who want to enjoy rolês around the city or on the roads. Look for a more elaborate longboard in terms of resistance. Pay attention to the concave as well, as it is this curvature of the shape that adapts to your feet, facilitating maneuvers and curves.
Freestyle: for more creative and persistent personalities, the freestyle modality is the right one. As it involves more complex movements, which can even include dancing, the best shapes are the largest (from 40 to 50 inches), but be careful not to be too big and hinder your movements!
Downhill: this modality includes several others according to the maneuvers you want to do. It involves steeper descents for you to enjoy a lot of adrenaline at high speeds. Pay attention to the size so that you feel comfortable and secure.
Pay attention to longboard parts
When buying, always keep an eye on the description of the parts in your long because they are the ones that will define the quality of your ride in terms of speed and safety. And skateboarding is not just the size and curvature of the board, no.
A very important part is the truck, the structure that holds the wheels of the longboard. Consisting of a base, beam, axle and shock absorbers, the trucks are responsible for safety when maneuvering. The measurement of the beam varies a lot depending on the use that the skateboard will have (180 mm for high speeds, 160 mm for slide etc.).
Look for wheels with a low number on the ASTM scale (75A to 85A), this means they are softer and grip the ground better too, preventing the board from slipping. It is important that they are made of quality material so as not to hold dirt and that they are large for those looking for speed when doing maneuvers and curves without falling!
Ensure the best support
Always choose a store that offers support and compatible replacement parts if needed in the future.
THE Two Dogs sells high quality longboards, among other sustainable and innovative transports, and all spare parts for replacement over time.
This guarantees a precious lifetime for you to enjoy all the rolês! Click on here to find Two Dogs near you!