4 minutes reading
No time to read now? Listen to the article here!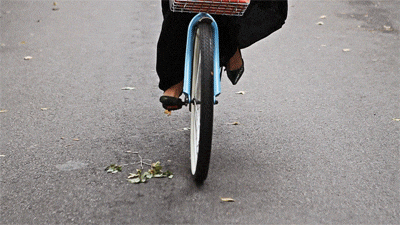 Anxiety, stress and depression, why are more and more people suffering from this evil?
Since 2014, the first month of the year has been chosen to raise awareness of mental health care. White January, as it is called, takes advantage of the energies of the turn of the year, when people are more focused on new projects, goal resolutions and expectations for the coming months, to bring the importance of taking care of the body and mind.
When observing the data, there is no doubt that anxiety, depression, stress and other psychological illnesses are the new pandemic, according to research by the Ministry of Health. Anxiety, for example, was present in more than 86% of respondents. An IBOPE survey highlights an increase in cases of anxiety among women during the pandemic. Reaching twice as many cases compared to previous years.
But what does this have to do with summer? And how can pedaling contribute to symptom relief? That's what you'll discover in this content.
january is summer
White January and summer in Brazil, as we read at the beginning of this text, January is a month where most people focus their energies on setting goals and planning a healthier life.
It is no wonder that, in the summer, the gyms are full, the parks are busier and a greater number of people are looking for physical activities to relieve tension or simply take care of their bodies.
Physical activities release endorphins and adrenaline that are beneficial for the body and mental health. The sun, in turn, recharges vitamin D levels, which strengthen bones, muscles and immunity. That is, adopting a healthier routine favors, and a lot, health in general.
Cycling to Cure Anxiety
Do you know the famous happiness hormone?
So, when pedaling the body releases endorphins, bringing a general feeling of well-being. Pedaling is able to improve mood and reduce anxiety and stress. That's because cycling is an intense sport and also triggers adrenaline in the body.
The daily release of these hormones teaches the organism to deal better with tension discharges, controlling stress and anxiety.
But that's not all, cycling can take you to incredible landscapes, awesome trails and greater contact with nature. The famous ecotherapy is another option for treating mental disorders. Breathing fresh air and escaping the stress of big cities is already therapeutic in itself. Imagine accompanied by a good pedal?

However, it is worth remembering that anxiety deserves constant attention, even in those moments where self-confidence is present. Maintaining routines that encourage physical activity, meditation, and well-being keeps mental health in check.
And if you don't already have one bike to begin with, rest assured, the Two Dogs has different options. Access our website and discover this universe of mobility and fun for your day to day.