sport in heights
Ao falarmos de esporte nas alturas, algumas pessoas chegam a ter calafrios e pensar nas piores possibilidades. Entretanto, a prática é muito mais segura do que se imagina e possui milhares de adeptos ao redor do mundo.
Então, que tal conhecer esses esporte nas alturas e saltar para uma nova aventura?
1. Sky Diving
Mais conhecido como mergulho no céu, o salto é uma queda livre, feito individualmente ou em um agrupamento de pessoas.
O praticante salta de um avião posicionado em certa altura com um paraquedas, ficando em queda livre durante um tempo e abrindo o paraquedas depois de outro.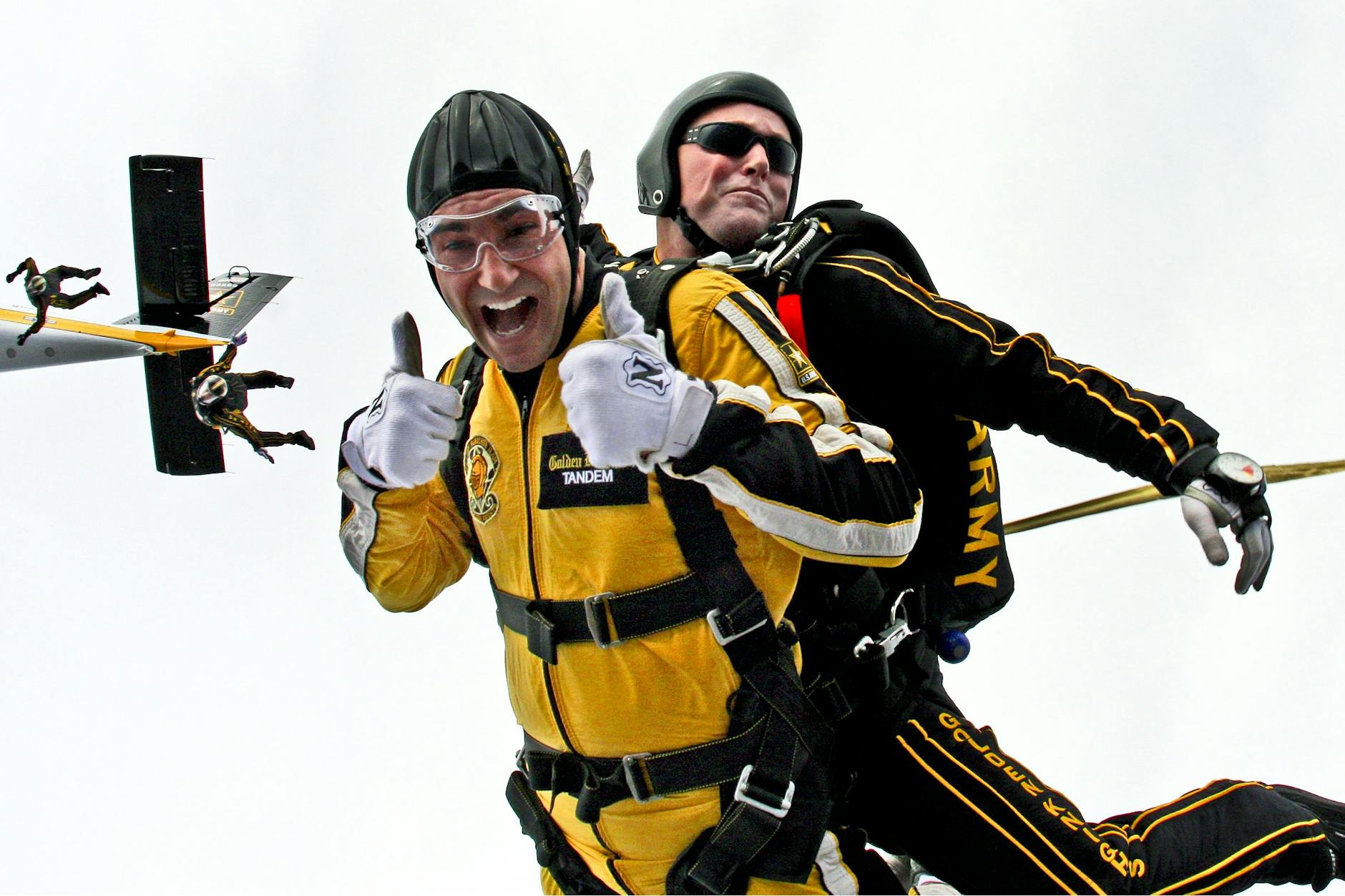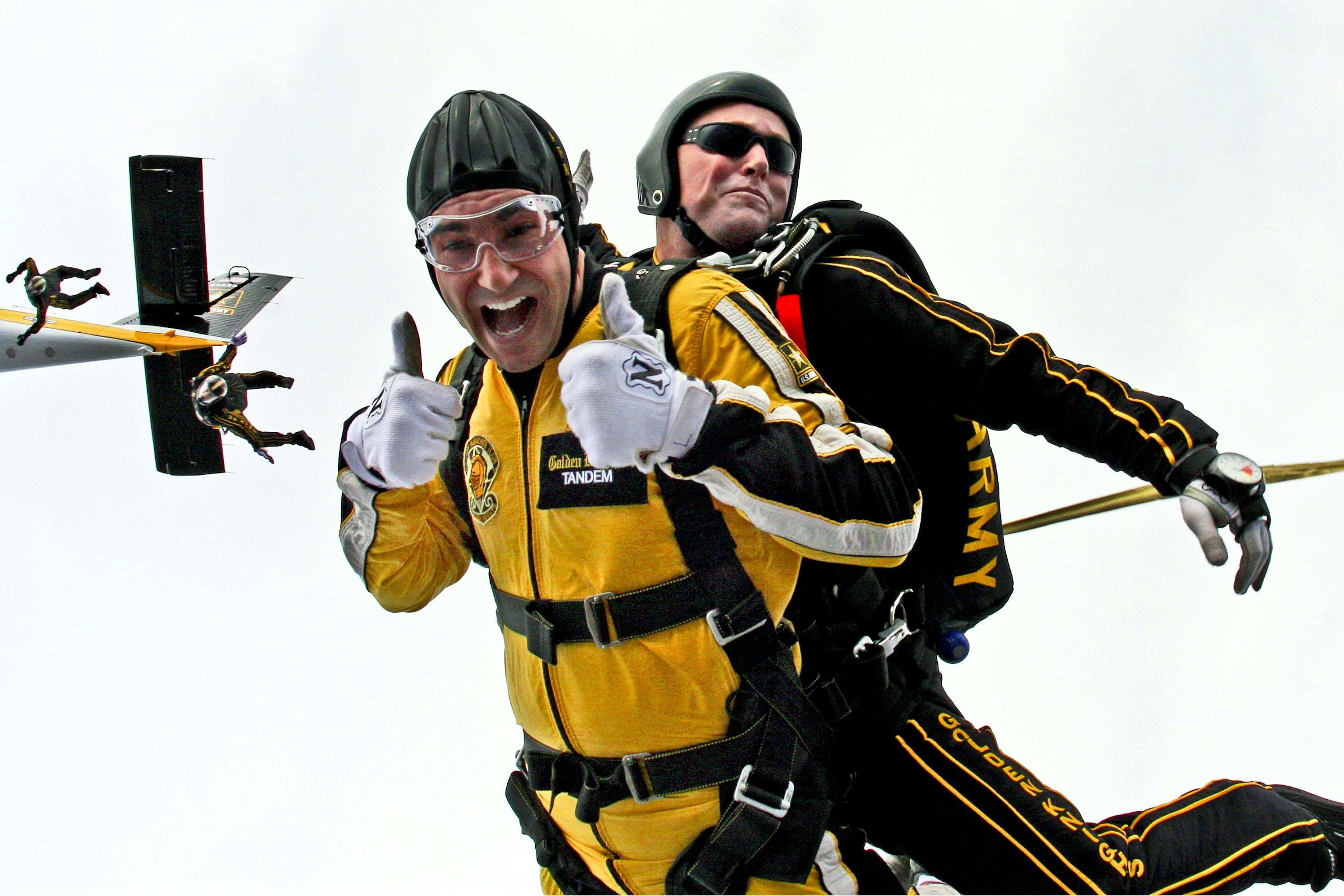 2. Paragliding
Sendo uma evolução direta do paraquedas, o parapente é um planador ultraleve e flexível, oferecendo um voo dinâmico.
No parapente, o praticante tem controle de sua direção e, em certas circunstâncias de correntes de ar, pode continuar a voar por períodos longos.
O voo é feito deitado, com a parte da frente do corpo virada para cima, com um passeio que dura em torno de 10 minutos.
3. Skydiving
O paraquedas é uma das modalidades mais antigas entre as que vamos citar, já que é aperfeiçoado, principalmente, pela Força Aérea.
É um dos esportes mais sérios, confiáveis e com os equipamentos mais modernos e seguros do mundo.
Tudo para dar aquela garantida em uma prática incrível e sem problemas.
Aqui vai um vídeo de um atleta que saltou a quase 39 km de distância do solo!
4. Hang gliding
A asa delta proporciona a sustentação da estrutura no ar, voando-se no formato de casulo, deitado e com a parte da frente do corpo virada para baixo.
A hang glider flight takes around 17 minutes.
Hang gliding allows for great adrenaline on the descent (similar to bungee jumping, sky diving and skydiving).
Poder subir ainda mais perto do céu é uma sensação oferecida ao praticante, que salta de uma rampa colocada no alto de uma montanha e aterrissa para um local próximo.
Contudo, para realizar o salto é necessário, além dos equipamentos corretos, uma série de conhecimentos, uma boa preparação física e diversas aulas terrestres.