With the arrival of the pandemic caused by the new Coronavirus, many things have changed, from the way we relate to the decision of whether or not to leave the house. But have you ever stopped to think about how individual mobility has been boosted by Covid-19?
For example, what used to be face-to-face work became a home office, many people stopped leaving their homes, which impacted traffic in large centers. If before it was common to find avenues and crowded streets, today the scenario is different, with many people opting for other forms of locomotion, such as bicycle.
As for those who still need to travel to work, public transport is no longer a safe option, causing many Brazilians to stop using it for fear of being contaminated or suffering from the symptoms of Covid-19.
It is clear that this change in behavior was enough to impact various sectors and activities of society.
If you also started noticing these changes in the place where you live? So keep reading the content and understand how individual mobility was boosted by Covid-19.
Covid-19 numbers in Brazil
Before mentioning how the individual mobility market was impacted by the pandemic, it is essential to talk about the numbers of this crisis in Brazil.
Although this is a difficult task, due to the growing numbers, the new record reached in the country was more than 270 thousand lives lost to Covid-19.
The absence of protection protocols, the lack of beds in the public and private network and even the possible lack of basic inputs make this moment one of the most critical for us and all those we love.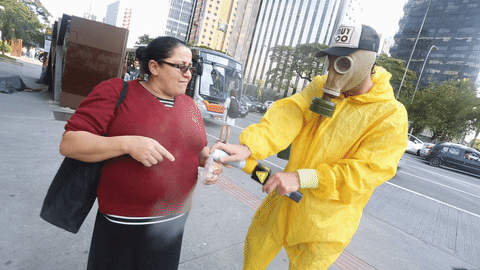 But why are we talking about the virus? Because it is precisely this fear of contaminating oneself or others that has changed the way many Brazilians travel.
What is individual mobility?
To make it clear, it is important to emphasize mobility individual is the way in which an individual decides to move, that is, how he chooses to move from one point to another individually. Whether by bike, scooter, skateboard or even walking.
The premise of individual mobility it is to relieve the large centers of the accumulation of vehicles, to travel in a more sustainable way, to maintain a lighter and healthier routine. And mostly, right now, fleeing the agglomeration.
How was individual mobility impacted by Covid-19?
It's hard to imagine anything that hasn't been changed or impacted after the emergence of Covid-19.
People stopped going out, hugging family members, visiting spaces that were once common. Those who went out to work every day began to see their colleagues via video calls and receive messages from their boss, in the safety of their homes.
Even the practice of physical activities was stopped for a while, making many people learn to move around the house.
Of course, all this change would also be able to impact locomotion, wouldn't it? The big cities that used to register huge queues at peak hours now see the roads freed up or even with half the volume that was "normal".
This change is due to the fact that many families stopped leaving their homes every day, after all, many jobs started to be carried out in the home office model and children and adolescents had to learn to study online.
But were all the changes impacted by a negative outlook? We think not.
With the change in the way of locomotion, many Brazilians returned to using the famous bicycle.
Easy to pedal, fast and safe. This vehicle has become the form of transport most used by many people, who still need to go out to work or even to carry out essential activities, such as going to the market, for example.
Of course, there are many benefits to this change. The improvement in traffic, the safety of being alone, the ease of locomotion and the practice of physical activity are just some of the positive points.
With the adoption of this new routine, the environment thanks you. The constant use of this type of vehicle is also an incentive to rethink urban mobility and how we can improve everyday life in large centers. Reducing pollution caused by combustion-powered vehicles.
However, it is difficult to imagine that life has not been changed due to the pandemic. After all, a vehicle that was previously used only for leisure time, such as exercising in the park on weekends, has now become a form of transportation.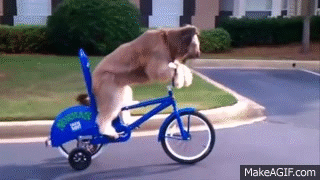 And you? Have you noticed any changes in your routine? Managed to repair an increase in the number of bicycles and other vehicles such as electric scooter for example?
If you are thinking of changing the way you get around the city and want to find the ideal bike, visit our site and check out the models that are available.
It will be a pleasure to help you choose the ideal model for your needs, in addition to helping change mobility in the place where you live!