Hoje em dia é comum que as pessoas troquem os automóveis pelas bicicletas como transporte alternativo nos grandes centros urbanos. Além de tornar o passeio diário mais prazeroso, é saudável e rápido em grande parte dos casos. Motoristas e ciclistas tem algo em comum: direitos e deveres!!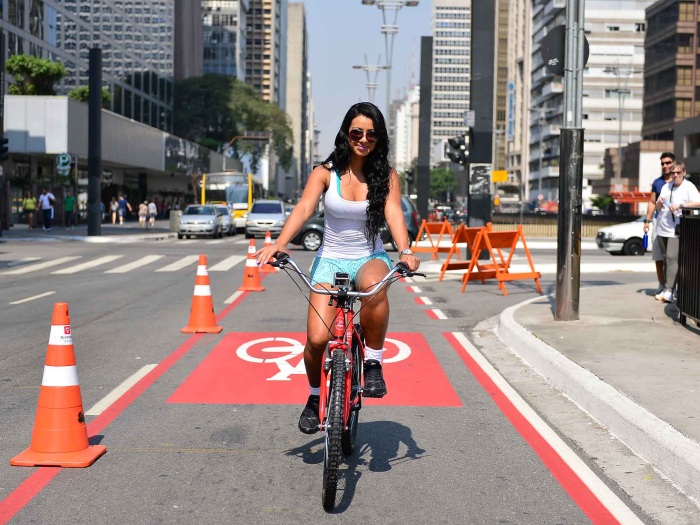 Porém, nesses casos, é sempre importante ressaltar: como os carros, as bicicletas possuem sua importância no código de trânsito e seguem algumas normas e direitos pouco conhecidos. Vamos te mostrar alguns desses duties and rights that we should have on the streets.
Cyclists' duties
Para transitar, é necessário possuir alguns tipos de equipamentos, contribuindo para a segurança de si mesmo e de todos ao seu redor, como por exemplo:
– Uso de campainha para avisar a todos sua localização ou aproximação.
– Sinalizações com luz noturna, tanto na parte dianteira ou traseira da bicicleta.
– Sinalizações na lateral e nos pedais.
– Espelho retrovisor do lado esquerdo.
Em casos em que a rua não ofereça faixas destinadas para se locomover com a bike, as ciclofaixas ou até o acostamento, a circulação deve ser no mesmo sentido dos carros e na lateral da rua. O motorista deve respeitar o espaço do ciclista e vice-versa.
Não transite em vistas expressas ou rodovias sem acostamento! Além dos perigos para o ciclista, motoristas e motoqueiros podem acabar se envolvendo em acidentes.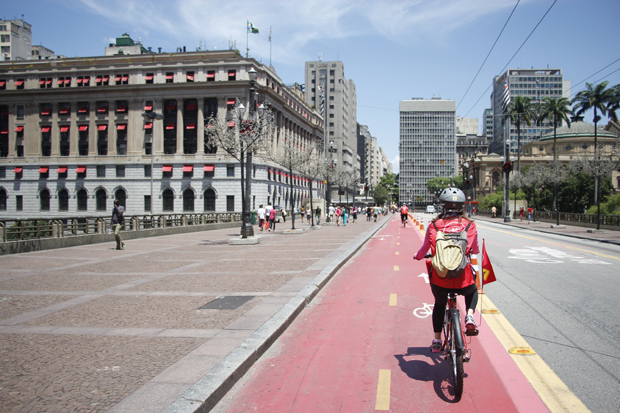 Circule nas calçadas levando a bike consigo, em pé. É proibido por lei conduzir a bicicleta em qualquer tipo de calçada, pelo grande risco de choque entre ciclistas e pedestres. Utilize apenas se houver autorização e sinalização para seu uso.
Não leve passageiros sem os devidos equipamentos, como garupas e assentos especiais. Há grandes chances de você perder seu equilíbrio e causar um acidente, machucando a ambos.
Em locais públicos, evite tentar manobras ou equilibrar-se em única mão.
Segure o guidão com ambas às mãos.
Cargas incompatíveis não devem ser transportadas sem devida autorização.
Parecem ser muitos deveres a se cumprir, mas isso é apenas o básico que é exigido no código de conduta de um ciclista. Já se questionou: os ciclistas possuem direitos? A resposta é sim, e muitos! Confira alguns deles:
Cyclists' Rights
Ciclistas contam como prioridade sobre veículos maiores e com o motor;
É proibido que o veículo feche a bicicleta. Nesse caso, deve ser ganho a passagem em caso de mudança de direção de outros veículos.
O ciclista, ao estar desmontado, deve ser considerado pedestre, já que está empurrando a bicicleta.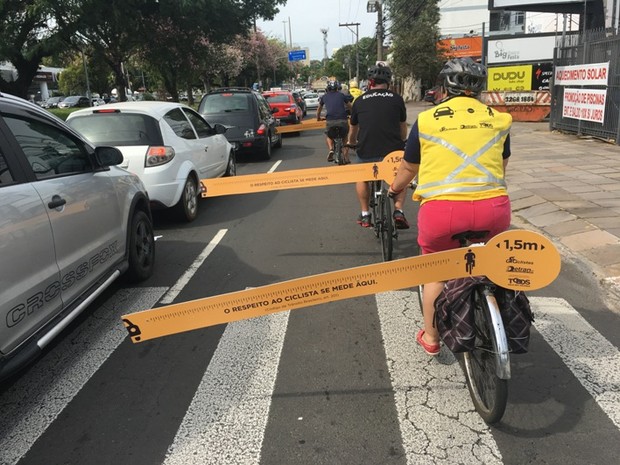 Cars must keep distância mínima de 1,5mts dos ciclistas, empenhando-se ao máximo em manter a segurança de ambos.
When passing a cyclist, the driver of a car must reduce his speed.
Em algumas cidades, existem espaços direcionados ao estacionamento de bicicletas, como bicicletários e paraciclos, tornando mais seguro deixar sua bike ao sair na rua.
Agora que você já entende de seus direitos e deveres, que tal pegar a sua bike e dar uma volta? Não se esqueça da proteção e bom passeio!!