Quer saber como acoplar o Go Kart seu hoverboard pra mandar várias manobras radicais? Vem com a gente ?
Trazemos a série de vídeos ?Dicas da Two Dogs? com várias dicas práticas e bacanas para te ajudar a aproveitar o máximo dos produtos da Two Dogs.
Today, we're going to show you how to attach the go kart ao seu hoverboard corretamente, para que você manda manobras radicais mas com segurança.
Então bora pras dicas!
1 – Encaixe as manoplas sobre os apoios de pés do hoverboard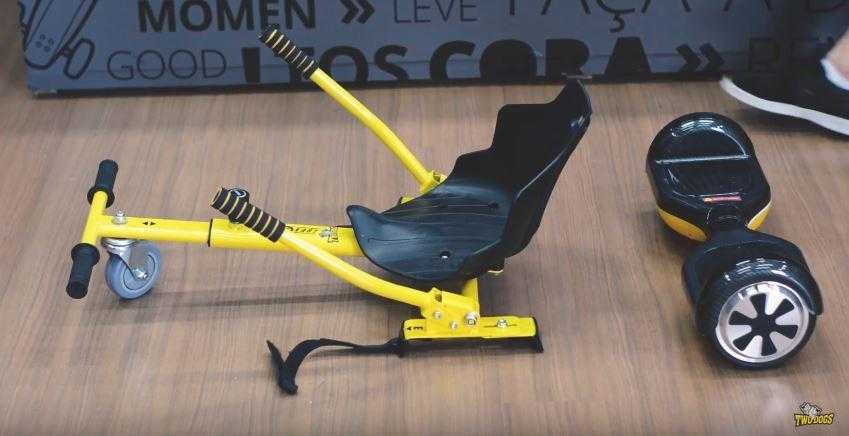 2 – Thread the Velcro tape under the wheel of the Hoverboard
3 – Passe a fita com velcro pelo encaixe e fixe por baixo. Repita o mesmo processo no outro lado
Agora você já está preparado para mandar várias manobras radicais ?
Confira o vídeo na íntegra:
Não esquece de curtir e compartilhar!
Tem alguma dúvida? Deixa pra gente nos comentários ?