For those who are used to going to parks or taking walks in the streets, they must have already run into someone with an electric skateboard. Meeting that is being very frequent even more with the increase in fuel prices recently.
Being the pioneer in bringing the much-idolized electric skateboard, Two Dogs always seeks to bring news and improvements to the category. This month it arrived with everything, the skateboard is now 1600W, total madness.
The phrase ?your destiny is only in your hands? It never made more sense than it does now, the electric skateboard has a hand control with more features, being light and practical. In addition to being easier to learn to ride than a regular skateboard, you can brake downhill smoothly and accelerate uphill quickly.
With the Two Dogs electric skateboard, adrenaline is guaranteed for your adventures. Perfect for enjoying a crazy walk on the beach or having fun in a park.
About Skate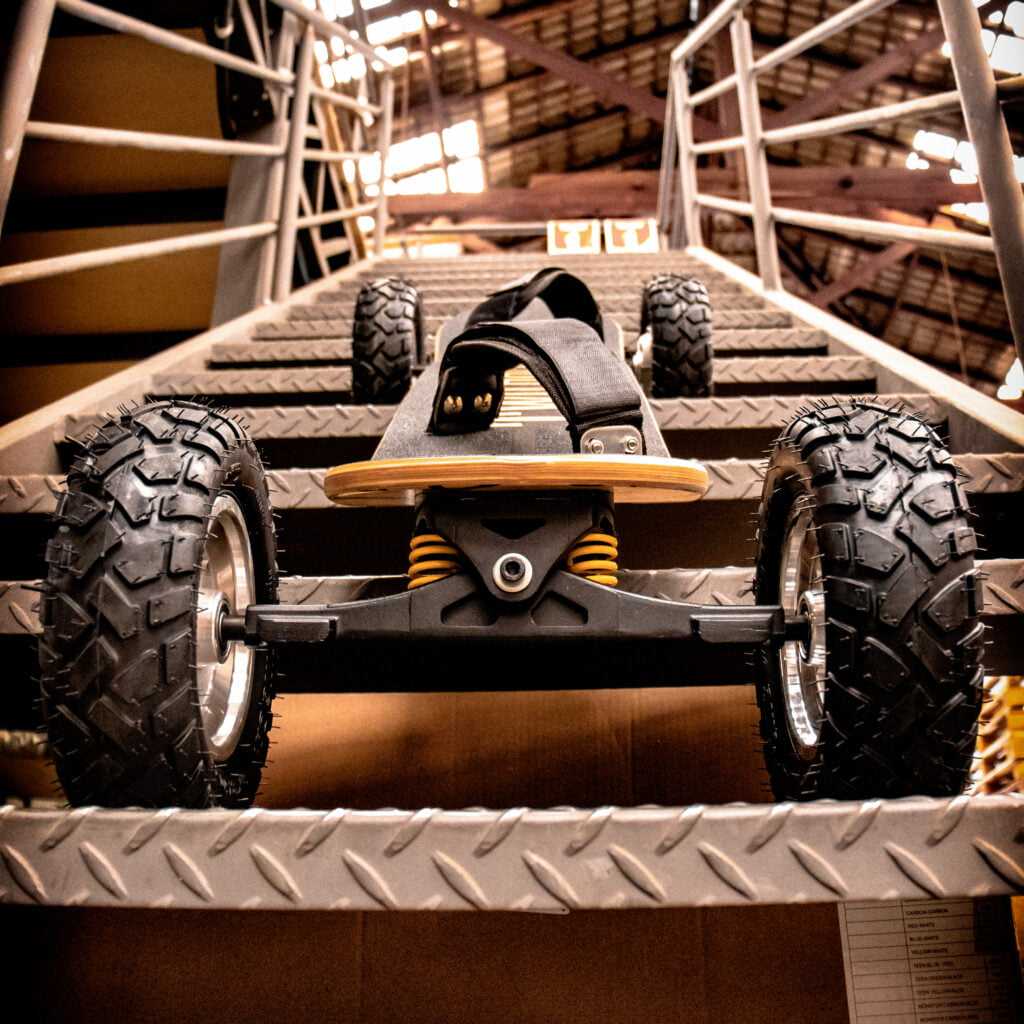 O Off Road Electric Skateboard Two Dogs works with wireless technology, which controls the brakes and the accelerator. For being an Off Road, having challenges is his face.
With its 1600W motor, it reaches 20km on a single charge and can reach a top speed of 35km/h in ?BEGINNER? MODE?. However, there are some factors that can influence its performance, for example: engine acceleration, tire calibration, driver weight, ascents and descents.
It has a Canadian maple shape with non-slip sandpaper, which provides greater safety and stability for the driver. It has a capacity of up to 110kg and weighs around 18.5kg.
The cool thing is that this skateboard has IP54, that is, it is resistant to splashes of water and dust. Its battery is 36V/10Ah lithium, with a bivolt charger (127V/220V). For a full charge it takes 4 to 6 hours.
Benefits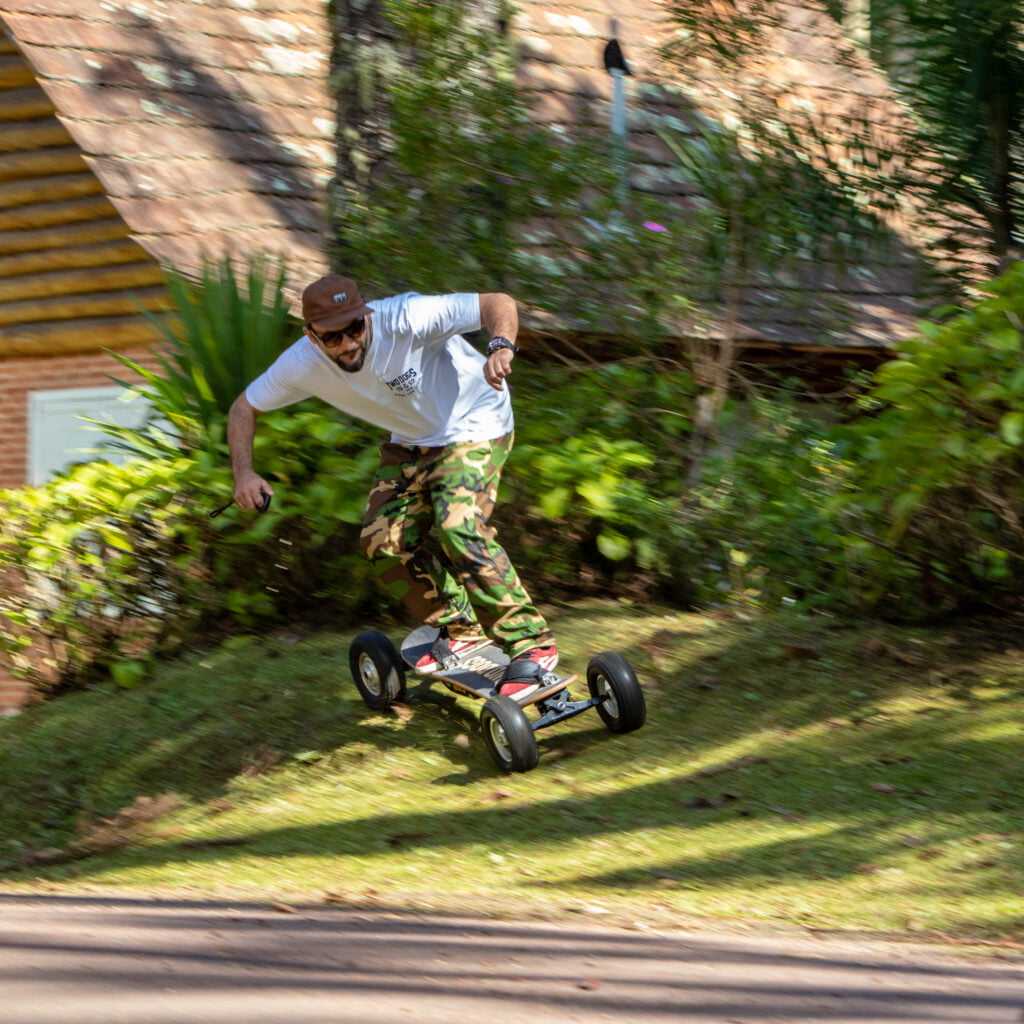 In addition to being widely used in leisure time, it is in great demand, as it is economical, practical and does not cause damage to the environment. Since to supply it, just plug it into a normal socket and it also fits in any corner.
It is a means of locomotion that has its versatility, does not require much effort to use it and even helps to develop balance. A product that promotes sustainability and awareness, on top of that, it doesn't make you get into traffic or face crowded buses.

See also our blog: ?Surf Simulator: What Is It And How To Practice It?? and learn how to have fun with your surf simulator gives Two Dogs!