Contrary to what some people think, electric bikes can help improve your health, in addition to contributing to weight loss. But how is this possible? Don't worry, we'll explain it to you.
According to a study from the University of Basel (Switzerland), published by the Clinical Journal of Sport Medicine, an electric bike can be a good way out of a sedentary lifestyle. To reach this conclusion, the researchers followed, for a month, 32 sedentary and overweight volunteers who were divided into two groups.
The first group used the electric bike as transportation to go to work at least three times a week. At the same time, the second team used the conventional bicycle in the same route and in the same period.
Finally, the scientists responsible for the study assessed that the first group had a cardiorespiratory gain similar to that of the second group. That is, it may even seem that an electric bike does not require effort from the user, but they contribute equally to your health.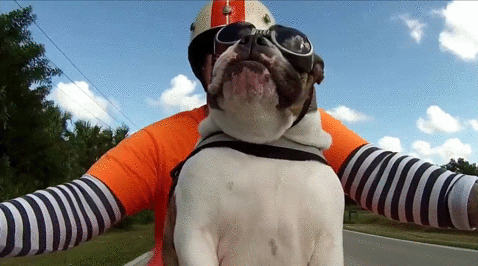 But don't the benefits of the electric bike stop there?
Shoo sedentarism!
As we have already shown, if you intend to end a sedentary lifestyle in your life, an electric bike is undoubtedly a good start. But she doesn't do it all alone, no. After all, the motorized skinny still requires leg movement and balance to stay upright.
According to experts, is this already enough for people who are not used to physical exercise, in addition to guaranteeing the burning of calories and the release of endorphins and serotonins? substances responsible for the feeling of well-being and pleasure. Other than that, it also reduces mental stress caused by routine and even traffic.
But, if you prefer, you can also use an electric bike in conventional mode. That's because most electric models have pedal assist, which means that pedaling itself can boost the engine.
Less effort, more health
By requiring less of the driver, the electric bike has a much smaller burden on the joints. Consequently, this lowers the risk of injury and helps to strengthen the muscles.
Therefore, they are highly recommended for overweight people, the elderly and for people recovering from an accident or physical problems.
Sustainability
By opting for a more sustainable vehicle, you will also be contributing to a cleaner and less polluted city. Thus, encouraging the reduction of polluting gas emissions and the reduction of noise pollution, which are harmful factors to human health in the long term.
Start slowly. Do as in the experience we mentioned at the beginning of this text. Include the electric bike in your routine on a few days of the week until it becomes a habit, either as a means of getting to work or simply for sports.
So, are you ready to choose the TwoDogs electric bike? So now take the opportunity to check out our models available in our catalogue.